Directories
Voice Services
Call Services
Phone Services

Voice Directory
Voice Mail Services
Transcription Services
Voice Recording
Voice Recognition
Text To Voice
Voice Over Talent
VOIP Services

Voice Products
Call Center Outsourcing
Voice Mail Service
Voice Mail System
Voice Mail Software
Voice Messaging System
Voice Recording Systems
Voice Broadcast Systems
Text To Speech
VUI Voice User Interface
Voice Broadcasting Software
Voice Over Talent

Voice Service Provider - InfraWare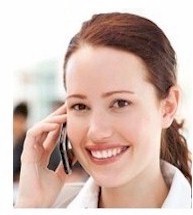 InfraWare provides voice services and products. It is not affiliated with Database Systems Corp.

About Database Systems Corp. (DSC) DSC provides call center technology and software. Our expertise is in the telecommunications and computer telephony arena. Our products include predictive dialers, IVR interactive voice response systems, ACD automatic call distribution, phone call recording and monitoring solutions, voice message broadcasting systems and http://www.voice-broadcasting-service.com">voice broadcast services. Database has a comprehensive inbound and outbound call center that lets our clients outsource their phone applications without the added expense of equipment and phone lines.

The following organization provides voice services and telecommunications products. Information presented on this page was either provided by the company or found on the company's website. Database Systems Corp. does not endorse these services nor warrant the accuracy of this information. For current information, please visit the company's website listed below.


---
HOME / Resources / Voice Services


---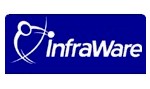 InfraWare
<! ********************** Provider Description ************************************ !> The InfraWare transcription platform is a service that reduces costs, improves convenience and accelerates turn-around time. The primary benefit to the transcription service organization is improved capacity.

By leveraging the time and effort of medical transcriptionists (MTs), the InfraWare system enables each MT to produce more lines per day. The cost of using the InfraWare platform is far less than the value of the additional lines produced, so the system actually generates revenue (rather than cost). Since there is no major capital expense, Return On Investment (ROI) is nearly immediate.

It is natural for an established MT to initially feel suspicious of speech recognition technology (SRT). Look at the technology from an opportunistic perspective, rather than a threatening one. InfraWare uses SRT to the MT's advantage.


---
Company Profile Information
Organization:



InfraWare
19 South 6th Street
Suite 900
Terre Haute, IN 47807


Telephone: 877-235-7239

Website: www.infraware.com

Contact: Sales@InfraWare.com
Additional Company Information
InfraWare serves the medical transcription service industry by hosting a robust transcription service platform. With online speech recognition and other value-added services, InfraWare helps multiply MT productivity. Our clients benefit from lower costs, increased margins and business security in the evolving future of technology assisted production.
Our Mission
The mission of InfraWare is to revolutionize the transcription process worldwide by generating accurate documents from the dictation of their authors in their normal workflow – thereby relieving professionals of the cost of traditional transcription and the effort involved in using packaged speech recognition software.

We aspire to be the most trusted source for developing efficient, cost effective document production services. We work to achieve this by applying leading edge technology in a context that prospective customers desire to adopt.




---
Product Information
Contact Database to learn more about our voice products including our interactive voice response and voice broadcasting services.