Information
Virtual ACD Software
IVR Zip Code Locator
IVR Vendors
IVR Solutions
IVR Service
IVR
IVR Systems
IVR Development Systems
IVR Programming
IVR Customer Satisfaction Surveys
Call Recording Systems
Voice Mail Service
Voice Mail System
Voice Mail Software
Answering Systems
Inbound Call Center Services
Business Phone Services
Telemarketing Services
Telephone Answering Service
Voice Messaging Systems

Website Information
Phone Messaging Service
IVRS
IVR Software
Message Services
Hosted IVR
IVR Hosting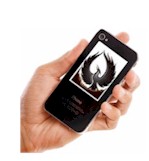 IVR Applications and Solutions
This section of our technical library presents information and documentation relating to IVR Development and custom IVR software and products. Business phone systems and toll free answering systems (generally 800 numbers and their equivalent) are very popular for service and sales organizations, allowing customers and prospects to call your organization anywhere in the country. The PACER and WIZARD IVR System is just one of many DSC call center phone system features..

An Interactive Voice Response (IVR) processes inbound phone calls, plays recorded messages including information extracted from databases and the internet, and potentially routes calls to either inhouse service agents or transfers the caller to an outside extension.

Contact DSC today. to learn more about our IVR services and IVR application development software. <! *************************** Main Article ******************************************* !>
The New IVR: Talking to You
Page 1
By Robert Richardson, Computer Telephony

IVR is moving off the premise and into the network. And its front and back-ends are changing - to embrace wireless, the web, and Net development models.

When people talk about voice portals and WAP phones, they tend not to mention IVR (interactive voice response). Indeed, with all the hubbub about unified and converged systems, hardly anyone these days talks about IVR. One vendor suggested that an article about the "future of IVR" should be an article about how IVR vendors can reposition themselves as companies that don't sell IVR.

Dowdy though the acronym may be, IVR's near-term course turns out to be well worth charting. It also turns out to be relatively easy to see that there are big changes in IVR just ahead.

Perhaps the easiest way to find out where IVR is going is to ask what the IVR applications themselves are saying to us. The scripts for the future of IVR cross Mark Manz's desk every day - he's the president of Worldly Voices, LLC (Nashville, TN - 615-321-8802, www.worldlyvoices.com) and his company specializes in professionally recording all the witty repartee that telephony systems dish out.

Manz says Worldly Voices has experienced IVR as a series of waves. "Seven years ago, we were handling mostly prepaid phone card applications, then auto-attendant jobs started arriving. Five years ago, dealer locator projects began coming in. Four years ago, cell phone jobs were important, then banking, then medical and pharmaceuticals.

"Last year," Manz says, "it was voice-over-IP, unified messaging, and the integration of text-to-speech."

And the future? Right now Manz says his Nashville studios are tied up with voice portal applications. "Down the road," he speculates, "there will be further merging of web and IVR. I think IVR developers will get inspiration from new web applications." Like so many other things in the high-tech world, the web turns out to be the arena where IVR is creatively reinvented. And Manz isn't the only person out there in the IVR trenches who sees things this way.

In fact, it's pretty easy to find key players in the IVR market these days who'll tell you that IVR is a whole new ballgame. If you've got an existing IVR system, these folks think the odds are very good that you're going to want a new IVR system within three years (at the outside). The new system you're going to get is going to sound a lot different from the old one. It's going to look different, too, because you'll probably only see it as a regular (but smaller) bill for ASP services.

Whether or not IVR fully embraces the Internet ASP model, three important technological advances are radically changing what it means to use a telephone as a computer terminal (which is, bottom line, what IVR "means"). First, the computer is becoming a much better listener. At long last, the machine understands when you just plain talk to it (see the sidebar, "Somebody's Finally Listening"). Second, DSPs look like they're going to move to the edge of the network, right out to the computer motherboard on the average corporate desktop, and this at the same time that IP telephony is poised to change our notion of how and when we need to route a call through a DSP. Finally, the architecture of IVR application software itself is changing, embracing the same component and markup language frameworks that have revolutionized both the desktop and the Internet over the past few years.
Telera, For Example
There's probably no more forceful proponent of the new IVR than Prem Uppaluru, president and CEO of Telera (Campbell, CA - 408-626-6800, www.telera.com). That's because Telera, which made its formal debut last March, has spent two years building a nationwide network for distributed IVR and call control. Telera's business model is an ASP model and Uppalura doesn't pull punches when it comes to arguing that the new technologies shaping IVR are going to make ASP models more attractive to corporate customers. Uppaluru puts it bluntly: "We believe the world of premise-based IVR is over. It just doesn't add enough value."

"What we see is that in the next few years, all businesses that have IVR need to start looking at how they are going to develop IVR that handles speech recognition and multiple channels of communication. And businesses want to focus on core competence rather than on managing their own infrastructure." Businesses are going to look for the best way to get the converged infrastructures they need, Uppaluru argues, "and they're going to decide that a managed service offering is the right choice."

Uppaluru divides IVR into two basic kinds of applications. The first kind is what might be called "traditional" IVR - it's the self-service sort of application that delivers information like bank balances. The other kind of IVR is used for intercepting calls before they reach a call center, asking the caller some questions, and routing the call appropriately before a customer rep gets involved. This "pre-routing" IVR application, Uppaluru argues, logically belongs out in the network, "in front" of the call center. To get IVR apps positioned this way, companies almost have no choice but to outsource.

To accomplish the network distribution of IVR that is the ASP's value proposition, Telera has built its own secure IP VPN atop Qwest's national network. At points throughout this network, Telera has positioned what it calls Intelligent Communications Servers (ICSs), with each ICS located near major telephone central offices. These ICSs are analogous to dialup ISP points of presence (POPs).

The ICS is used to interrupt the normal sequence of call completion for calls to a Telera client's 800 number. Normally, of course, SMS/800 would route the call to a long-haul carrier and then to the client's call center. Telera, however, is a "responsible organization" of the sort spelled out in the 1996 Telecommunications Act, and can therefore create entries in the 800 number routing tables maintained by each LATA. Telera's entries route a client's 800 number calls to their nearest Telera POP.

It's at this moment, when the call doesn't wind up on a long distance trunk, that Telera gets interesting to an enterprise - because this call's termination point is at the ICS and it has not yet started accruing long-distance tolls. The longer the call remains at the local ICS, the more money Telera saves its clients. You can split hairs here and take note of the fact that Telera currently only has a half dozen POPs and that many of the calls are, in fact, backhauled over (shorter) long-distance routes. But the principle holds - the backhaul cost is lower than completion to the call center.

The trick to keeping the call at the ICS is making the ICS smart enough to handle at least part of the call (though at appropriate moments, of course, the ICS will route the call to the appropriate call center). This means distributing some of the intelligence that an enterprise would normally build into a centralized IVR system out to the edges (relatively speaking) of the network, where the ICSs reside. To get the intelligence it needs, the ICS uses Telera's IP VPN to contact a central Network Control Server (NCS). While the phone call is still ringing at the ICS, the NCS receives call information and gives instructions to the ICS about whether and how to answer the call. The ICS is also pointed to a web server, where the enterprise in question has stored a description of its IVR call flows (see Figure 1).


---




Page [1] [2] [3] [4] [5] [6] [7] Next Page

<! **************** End of Main Tech Library Page ******************************** !>


---