Information
Virtual ACD Software
IVR Zip Code Locator
IVR Vendors
Answering Systems
IVR Solutions
IVR Service
IVR
IVR Systems
IVR Development Systems
IVR Programming
IVR Customer Satisfaction Surveys
Toll Free Services
Telephone Answering Service
800 Number Services
Voice Messaging Systems

Website Information
IVRS
IVR Software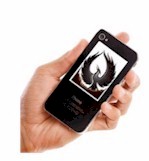 Custom IVR Applications
This section of our technical library presents information and documentation relating to IVR Development and custom IVR software and products. Business phone systems and toll free answering systems (generally 800 numbers and their equivalent) are very popular for service and sales organizations, allowing customers and prospects to call your organization anywhere in the country. The PACER and Wizard IVR systems add another dimension to our call center phone systems and solutions.

What Is IVR?. An Interactive Voice Response (IVR) processes inbound phone calls, plays recorded messages including information extracted from databases and the internet, and potentially routes calls to either inhouse service agents or transfers the caller to an outside extension.

The following article is recommended to our clients and others who are considering implementing IVR solutions in their organization and wish to employ the best IVR design concepts. A well designed IVR can be a valuable asset to your company, but a system that frustrates and alienates your callers can likewise be a liability. This article found over the last several years and is a valuable resource for IVR designers and implementors.


---

<! *************************** Main Article ******************************************* !>
Designing Better IVR Systems
Page 1
Building voice systems that don't alienate callers takes careful planning and management

By HENRY DORTMANS and IAN ANGUS

Pushing phone buttons to communicate with computers isn't a new idea. Some Interactive Voice Response systems are now well into their second decade of operation. There exists an enormous base of experience about what works and what doesn't, what customers like or hate.

Despite that, many IVR systems are appallingly bad, and "talking to computers" remains one of the most common complaints callers have about phoning businesses and governments.

Some IVR vendors and implementers still blame those complaints on "problem callers," who won't use their wonderful systems, and "technophobic executives," whose complaints are just a cover for fear of new technology. After all these years, such excuses are wearing thin: it's time for IVR advocates to stop blaming the victims and admit that many (perhaps most) IVR installations are very badly done.
It's Not All Bad …
Don't get us wrong: we like IVR. Properly planned and managed, Interactive Voice Response has enormous benefi ts for everyone concerned.

For callers, IVR can:
Provide easy access to information and service, at the caller's convenience, 24 hours a day;
Be faster than waiting on hold for an agent in an overloaded (i.e. understaffed) call centre.
Deliver simple information (account balances, bus schedules) quickly.
Organizations that implement Interactive Voice Response can:
Deliver some customer services faster and less expensively than with human agents;
Screen and segment callers, directing them to the correct agents with the correct priority;
Free agents from dealing with routine inquiries, allowing them the time to provide better service to customers with complex needs;
Obtain valuable reports on caller needs, concerns, and behaviour;
Reduce data entry errors.
Those benefits are real and measurable. Unfortunately, they are often offset by systems that seem deliberately designed to annoy callers.
... and It's Not the Technology
IVR technology is thoroughly tested and proven: most units run like refrigerators. When we audit problem IVR systems installed and maintained by major suppliers, we rarely fi nd technical failures. Those problems we do fi nd typically result from failure to keep the installation current — for example, not installing more ports when calls increase.

The great majority of IVR problems result from poor menu planning. Too many organizations spend months getting competitive bids, reviewing each proposal in detail, negotiating iron-clad contracts, and then leave little details like the menu structure and wording to the last minute. Or they get the menus right to begin with, but then leave them unchanged for months or years, despite shifts in calling patterns and applications.

The box on page 11 offers some specifi c suggestions for scripts and menus. But before you get to that level of detail, here are some "big picture" guidelines that we've found make all the difference in planning IVR systems.
Business Strategy First
The starting point for any IVR implementation (or re-implementation) should be your business objectives. Why are you using IVR? What do you want to accomplish? Some IVR systems are installed to deliver new services, some to replace existing ones. Some aim to increase revenues, others to decrease costs. How does yours fi t into the organization's overall plans for customer contact? How should it relate to your advertising campaigns, your website, your call centre? If you can't answer these questions, you are not ready for IVR. If you implement IVR without knowing the answers thoroughly, expect problems.
Think Like a Customer
Once you know what you would like to achieve with IVR, ask yourself, "Who will actually be calling the system, and what will they want to achieve?"


---
Page [1] [2] [3] Next Page
---


"On the Line" is a monthly feature, based on the consulting experience of Angus Dortmans Associates. For information on Angus Dortmans consulting services, seminars, and workshops, call Henry Dortmans at 800-263-4415 ext 300 or e-mail him at dortmans@angustel.ca. Visit Angus Dortmans website at www.angustel.ca. <! **************** End of Main Tech Library Page ******************************** !>


---

Contact DSC today. to learn more about our IVR services and IVR application development software.


---