Information
Virtual ACD Software
IVR Zip Code Locator
IVR Vendors
Answering Systems
IVR Solutions
IVR Service
IVR
IVR Systems
IVR Development Systems
IVR Programming
Interactive Voice Response Solution
IVR Customer Satisfaction Surveys
Toll Free Services
Telephone Answering Service
800 Number Services
Voice Messaging Systems

Website Information
IVRS
IVR Software
Telephone Surveys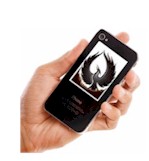 IVR Technology Company
This section of our technical library presents information and documentation relating to IVR Development and custom IVR software and products. Business phone systems and toll free answering systems (generally 800 numbers and their equivalent) are very popular for service and sales organizations, allowing customers and prospects to call your organization anywhere in the country. The PACER and WIZARD IVR System is just one of many DSC call center phone system features..

What Is IVR?. An Interactive Voice Response (IVR) processes inbound phone calls, plays recorded messages including information extracted from databases and the internet, and potentially routes calls to either inhouse service agents or transfers the caller to an outside extension.

Contact DSC today. to learn more about our IVR services and IVR application development software. <! *************************** Main Article ******************************************* !>


---
IVR (Interactive Voice Response)
What is ivr?
Interactive voice response system are historically speech menu driven systems that walk the caller through a series of prompts where the respond to questions by pressing a combination of one or more buttons on the telephone keypad .The decision tree associated with prompts and the responses will route the caller to the information they desire .

Ivr technology interconnects telephones, computer database, fax machines, and humans to facilitate the collection and delivery of information interactively.

You have probably already experienced the ivr revolution when calling your bank, customer care services, financial institutions supply chain, production, media ,your auto service shop, your spouse at work, the support center for nearly every software company.
IVR Software Systems
Toll free phone numbers are very popular for service and sales organizations, allowing customers and prospects to call your organization anywhere in the country at no charge. Our IVR system adds another dimension to the Pacer call center phone system. An Interactive Voice Response (IVR) processes inbound phone calls, plays recorded messages including information extracted from databases and the internet, and potentially routes calls to either inhouse service agents or transfers the caller to an outside extension. It enhances the Pacerís current robust features of predictive dialling, ACD, and digital call recording. Toll free answering service, front ending your phone, collecting useful information from a caller before the call is transferred to an agent. And the IVR system could fulfil the callerís request without a transfer. The Pacer IVR software solution gives your organization a 24 by 7 capability, providing around-the-clock information to your callers.

By responding to prompts provided by our IVR system, callers can now receive any information you choose to make available. Call centers in particular can become instantly more productive by letting the phone system gather caller information, verify caller identity, and if necessary determine the best service representative to handle this request.
The Benefits of IVR
Interactive Voice Response systems can reduce customer service costs and enhance a call center by:
Toll free inbound service


Extending hours of operation (24 by 7)


Automating routine tasks thereby freeing agents to concentrate on more complex service requests


Speeding response times to callers


Expanding call capacity faster and at a lower cost


Providing multi-lingual support


Reducing the cost of call center agent turnover
Such benefits can show an immediate return on investment and make any call center more profitable.
IVR Applications
These are just a few applications for IVR systems:
Customer Satisfaction Surveys


Employee Benefit Call Surveys


Market Research Surveys


Message and Recording Services


Locator Services


Customer Service


Literature Fulfillment


Employee Testing and Evaluation


Order Entry


Credit Card Processing


Order Status


Voice Mail


Inventory Confirmation


Account Status


Lead Generation & Capture


Contests and IVR Opinion Polls


Direct Phone Calls to the proper person or department


Collect Voice Mail


Provide Job-Search information to individuals looking for work


Time And Attendance


Vacation Requests


Fax Back Requests


Fax Broadcasting


Automated Data Collection


Bill Payment


Warranty Registration


Customer Satisfaction Surveys


Employee Surveys


And Many More
Why Would A Company Use IVR?
IVR systems enable participants to conveniently respond using any touch-tone telephone.

One advantage of an IVR application is immediate electronic data entry. IVR applications also allow for more immediate communication with respondents, if required, through fax-back capability. Participants can provide numeric input via the telephone keypad as well as verbal input by leaving a voice recording. IVR applications can be made multilingual by simply re-recording the voice prompts. Calls can also be transferred to Customer Service Representatives or other contacts for assistance. IVR application participants have access to the IVR 24 hours a day, 365 days a year. <! **************** End of Main Tech Library Page ******************************** !>



---

Contact DSC today. to learn more about our IVR services and IVR application development software.


---