Information
Interactive Voice Response System
IVR Outsourcing
IVR Customer Satisfaction Surveys
Telemarketing Services
Toll Free Services
Telephone Answering Service
800 Number Services
Inbound Call Center Services
Business Phone Services
IVR Solutions
IVR Service
IVR
IVR Systems
VUI Voice User Interface
IVR Development Systems
IVR Programming
IVR Design

Website Information
IVRS
IVR Software
Hosted IVR
IVR Hosting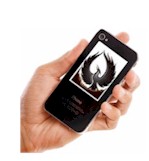 IVR Technology Solutions
This section of our technical library presents information and documentation relating to IVR Vendors and custom IVR software and products. Business phone systems and toll free answering systems (generally 800 numbers and their equivalent) are very popular for service and sales organizations, allowing customers and prospects to call your organization anywhere in the country. The PACER and WIZARD IVR System is just one of many DSC call center phone system features..

What is Interactive Voice Response?. An Interactive Voice Response (IVR) processes inbound phone calls, plays recorded messages including information extracted from databases and the internet, and potentially routes calls to either inhouse service agents or transfers the caller to an outside extension.

Contact DSC today. to learn more about our IVR services and IVR application development software. <! *************************** Main Article ******************************************* !>
Finding the right niche
By Jennifer Jones, www.infoworld.com

AFTER THE DIEHARD battery TV ads shown last year during Hillary Clinton's appearance on The Late Show with David Letterman resulted in a flood of calls, IT executives at Sears reveled in their earlier decision to tap a new-breed VSP (voice service provider) to host their interactive response application.

Instead of overwhelming their existing call structure, the rush of respondents got funneled into its own, distinct system, avoiding a sudden overload of Sears' call-center systems and staff.

Chicago-based Sears and other megaenterprises realize that voice-service capabilities now reach far beyond the ubiquitous automated attendant that instructs callers to "Push or say '2' now." The latest network-based capabilities make use of voice XML, cookies, and other Web tools to store and serve information on customers ringing in -- the ultimate goal being to handle as many calls as possible without the use of live agents.

To take advantage of advances in voice-recognition technology, Sears bypassed its own workhorse IVR (interactive voice response) system and went with a hosted solution from VSP Telera.

"For us to do the application in-house would have involved a large shift in resources, and we didn't have the luxury of time," remembers Kevin McLinden, manager of technology in Sears' Telecom Division.

Touting the advantages of voice recognition, VSPs are looking to lure e-tailers, airlines, and others into hosted apps. At the same time, VSPs are now furiously trying to drive home the notion that outfitting legacy IVR systems with voice-recognition functionality is both futile and incredibly costly.

"We are just killing the IVR market," declares Andy Scott, senior director of marketing at TellMe, a Mountain View, Calif.-based VSP backed by AT&T.

Along with TellMe, service providers zeroing in on traditional IVR territory include Telera, BeVocal, and Voxeo.

But before these newcomers can do deadly damage to the tried-and-true IVR vendors, they must clear a pair of sizable hurdles. First, VSPs must prove their own corporate viability in this tenuous economic climate, which has been very unfriendly to startups.

"Of course, the first concern about any type of ASP [application service provider] today is, Are they bulletproof in terms of their business experience?" McLinden asks.

After they get past the hard look that enterprises are now giving startups, it is up to the newcomers to make the case that there is a need to replace or bypass expensive, existing IVRs -- which more often than not have been lavished with upgrades.

According to a June 2001 report by Elizabeth Herrell, an analyst at Giga Information Group in Cambridge, Mass., "Although [VSPs are] an attractive option to standard IVRs, careful evaluation is essential, and companies need to test and scrutinize these applications prior to deployment."
Gaining ground on the enterprise market
Despite these significant barriers to entry into a market where IVR vendors such as Dallas-based InterVoice-Brite have thrived since the 1980s, the newer players are making some headway. Giga declared in June that VSPs indeed pose a threat to IVR vendors, which currently occupy the $2 billion enterprise market.

But TellMe remains one of the few VSPs still trying to sell directly into the enterprise. For instance, Campbell, Calif.-based Telera in May announced that it would shift to a strategy of selling only to carriers.

Other players, such as BeVocal, are also charging in that direction -- hitting up the thriving Baby Bells, which are now eager to do more with the corporate accounts they already possess.

"Given that the phone companies have existing relationships with enterprises, we see a real advantage in selling through them rather than going direct," says Amol Joshi, vice president of marketing at BeVocal, in Sunnyvale, Calif.

Because many VSPs are still laying the groundwork for the carrier contracts they hope will bring them to the door of enterprises, most hesitate to name names. But some regional Bells, including Qwest and Cincinnati Bell, are said to be inking deals with VSPs; sources say that Verizon and BellSouth have both shown great interest in voice recognition.

Even executives at IVR stalwarts such as InterVoice-Brite give a nod to the momentum VSPs have garnered. In fact, InterVoice-Brite unveiled its own hosting offering, dubbed CeASP, or Communications and E-Business ASP, to get a piece of the success VSPs are enjoying.

"It is certainly true that there is tremendous new activity in this area," says Phillip Hunter, manager of InterVoice-Brite's Advanced Speech Development Team. "But it is hard to tell at this point who is going to last."

"There is a fairly high demand for solutions, but enterprise customers want them tailored down to the nth degree," Hunter continues. "That is not as easy to pull off as some of these companies had thought."
Cost parity: IVR vs. VSP
Increasingly, enterprises want to incorporate speech-recognition technology to cut down on the "maze of commands" customers run into when dialing in to a customer call center, according to Giga's Herrell. She says that at least to a degree, VSPs seem capable of taking over the running of the front-end functionality used to process inbound calls.

A recent rundown of potential advantages in using a VSP versus building an IVR indicated that the two efforts may be roughly on par, at least in terms of pricing. Giga undertook a limited comparison between the outright purchase of a 48-port IVR -- which can handle as many as 5,500 two-minute calls per day and costs approximately $424,000 -- and VSP services necessary to process those calls.

In the end, the purchase of the IVR plus surrounding operational costs ran approximately $1.6 million. Hosted applications, which cost as much as 14 cents per minute, can also cost approximately $1.6 million over a three-year period.

But as with other types of hosted solutions, which were all the rage six months to a year ago, VSPs' greatest appeal may be convenience instead of price.

"We implement a platform in which we provide the software and related equipment so our customers can focus on their core competencies," says Sammie Walker, marketing director at Telera, echoing a refrain familiar to the ASP sector.

VSPs can also be a good option for companies who have an existing IVR or other voice system but are looking to do something slightly different or that require capabilities their existing system can't provide. Instead of pouring precious funds into upgrades and additions, working with a service provider to create a hosted solution often offers a more straightforward solution.

There may be other reasons to tap a VSP, because adding enhancements to IVR applications poses a potential strain on an IT shop, comments Tim Moynihan, director of enterprise product marketing for Intel's Telecommunications and Embedded Group, formerly known as Dialogic, in Parsippany, N.J.

"[Enhancing IVR applications] can be very difficult unless an enterprise has an excellent IT department and the human resources to manage the infrastructure, especially the speech components," Moynihan explains.

When it comes to deciding between IVRs or VSPs, Moynihan says that "what I've found [supports] the old low-hanging fruit clich?Many are picking applications that make sense first."
Split decisions
Indeed, executives at some enterprises do seem interested in VSPs, but at the same time there appears to be a notion that the VSP route is best traveled on a limited basis. That is, most enterprises using VSPs are merely handing off an application or two instead of the entire system; and these are usually stand-alone applications that the company needs to get out the door quickly.

For instance, the Sears marketing push that garnered overwhelming results from late-night TV advertising began with the enterprise in need of a voice application tied to the debut of a new car battery in the familiar DieHard line.

Because that application would be separate from the huge, 1,500-port credit card authorization IVR platform the company runs internally, Sears used Telera to roll out a toll-free number and related automated services for callers responding to the TV spots. "We could have leveraged our own platforms, but many times it doesn't make sense to mix traffic," Sears' McLinden notes, adding that the DieHard-related voice application along with one other limited credit-authorization effort handed off to Telera were inherently different from Sears' existing IVR applications.

"We wanted more information from callers, not just a way to have them speak their name and address into the system. We wanted to collect information so that a third party responsible for fulfillment would be able to retrieve files on callers and send out brochures," McLinden says.

Telera's application also offered more sophisticated call-reporting capabilities, which enabled Sears to pinpoint its largest spikes in calls. Hence, Sears executives were able to document the success of advertising timed during the former first lady's chat with Letterman.
Asking the tough questions
In the end, buy-vs.-host scenarios will end up "causing a company to do a lot of self evaluation," Intel's Moynihan explains, adding that, when it comes to implementing voice applications, an enterprise must ask itself a host of difficult questions such as, "Do I have the talent to develop a cool interface and expand the scope of applications? Is this something my company wants to do, or is this something an outsourcer has more experience in? How does this application fit into my company's grand identity?"

These questions are likely to run up against a team of business leaders now more cost-conscious than ever. In the meantime, the budding crop of VSPs and their partner carriers will be making an increased push, attempting to convince businesses that "an enterprise can now get all of the benefits of new voice applications without all of the headaches associated with IVRs," TellMe's Scott says.

Still, most consumer-facing enterprises remain obsessed with improving customer service and bringing down the volume of calls that require intervention from a call-center agent -- a task that lends itself well to voice-recognition applications. With both IVRs and VSPs capable of handling the job, businesses will have to decide for themselves whether or not VSPs' still-uncertain future is worth a leap of faith. <! **************** End of Main Tech Library Page ******************************** !>


---