Information
IVRS Software & Services
IVR Customer Satisfaction Surveys
Telemarketing Services
Voice Mail Message
Clinical IVR Systems
Inbound Call Center Services
IVR Solutions
IVR Service
IVR
IVR Systems
IVR Development Systems
IVR Programming
IVR Design

Website Information
Clinical IVR Solutions
Hosted IVR
IVR Hosting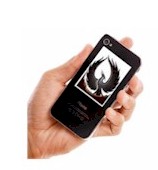 Interactive Voice Response (IVR)
This section of our technical library presents information and documentation relating to Clinical IVR Development and custom IVR software and products. Business phone systems and toll free answering systems (generally 800 numbers and their equivalent) are very popular for service and sales organizations, allowing customers and prospects to call your organization anywhere in the country. The PACER and WIZARD IVR System is just one of many DSC call center phone system features..

What is IVR Software?. An Interactive Voice Response (IVR) processes inbound phone calls, plays recorded messages including information extracted from databases and the internet, and potentially routes calls to either inhouse service agents or transfers the caller to an outside extension.

Contact DSC today. to learn more about our IVR services and IVR application development software. <! Main Body of Tech Library Section>



Optimizing the Supply Chain Through Trial Simulation
Page 6



By: Damian McEntegart, Nikki Dowlman, Martin Lang, Graham Nicholls
Stephen Bacon, Jeremy Star, Bill Byrom

Applied Clinical Trials

Simulation tools empower sponsors to confidently choose the best drug supply strategies in IVR Trials.

The use of a mathematically sound modeling tool to evaluate clinical supply chains will empower sponsor companies with scientifically sound conclusions on which to base decisions about the chosen supply strategy. Although results may not have any unexpected revelations, simulation will allow quantification of the study supply requirement and optimization of the design and supply chain management strategy. This will provide a new level of confidence in the decision-making process.
References
1. R.A. Nieuwenhuizen and S.J. Cirillo, "World Class Clinical Supplies,"Drug Information Journal , 31, 697-714 (1997).

2. B. Byrom, "Managing the Medication Supply Chain Process Using Interactive Voice Response Systems,"Life Science Today , 16-18 (February 2002).

3. B. Byrom "Using IVRS in Clinical Trials Management,"Applied Clinical Trials , 11, 36-42 (October 2002).

4. N. Dowlman, "Intelligent Medication Management-Using IVR to Optimise the Drug Supply Process,"Pharmaceutical Manufacturing and Packing Sourcer 2001 , 24-28 (Summer).

5. H-L Li and P-Y Lai, "Clinical Trial Simulation," in S.-C. Chow, ed., Encyclopedia of Biopharmaceutical Statistics (Marcel Dekker, New York, 2003).

6. B.J.T. Morgan, Elements of Simulation (The University Press, Cambridge, 1984).

7. V. Anisimov, V. Fedorov, B. Jones, "Analysis of Recruitment Time for Multicentre Clinical Trials,"Proc. 6th UKSIM Conference , April, Cambridge, 2003, 19-24.

8. D. McEntegart, "Forced Randomizations When Using Interactive Voice Response Systems,"Applied Clinical Trials , 50-58 (October 2003).

9. S.A. Hamilton, "Dynamically Allocating Treatment When the Cost of Goods is High and Drug Supply Is Limited,"Controlled Clinical Trials , 21, 44-53 (2000).

10. B. Byrom and N. Dowlman, "Interactive Web Response,"European Pharmaceutical Executive , August 2003.

Nikki Dowlman, PhD , Martin Lang, HNC , Damian McEntegart,*MSc FIS , Graham Nicholls, MSc , Stephen Bacon, Jeremy Star, and Bill Byrom, PhD, are with ClinPhone Group Limited, Nottingham, NG2 3HF UK, +44 (0) 115 955 7333, fax +44 (0) 115 955 7555, email: dmcenteg@clinphone.com


---




Page [1] [2] [3] [4] [5] [6] First Page

<! End of Main Tech Library Page>


---
Clinical IVR Surveys and Reminder Services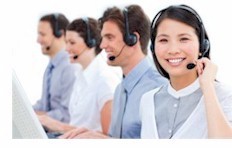 Database Systems Corp. (DSC) offers complete interactive voice response IVR platforms and IVR outsourcing services for clinical testing and voice message broadcasting for reminders and notifications. Our clinical interactive voice response systems (IVRS) can be programmed to collect data directly from patients for pharmaceutical companies, healthcare organizations, and researchers.

Our IVRS acts as an automatic answering service that collects useful medical information from a caller for clinical surveys and clinical trials. Patient appointment reminders and prescription reminders can be easily sent by phone.

By responding to prompts provided by our IVR phone survey dialer, callers can now respond to clinical trial surveys and our systems will collect this information in an organized fashion. Clinical survey participants in particular can become instantly more productive by letting the phone system gather caller information, verify caller identity, and provide the caller with needed information and instructions.

Contact Database to learn more about our IVR Servers and Interactive Voice Response Phone Servers.


---