Information
Clinical IVR Systems
Inbound Call Center Services
IVR Hosting
IVRS Software & Services
IVR Customer Satisfaction Surveys
Telemarketing Services
Business Phone Services
IVR Solutions
IVR Service
IVR
IVR Systems
IVR Development Systems
IVR Programming
IVR Design
Toll Free Services
Telephone Answering Service
Call Routing
Auto Attendant
800 Number Services
Voice Messaging Systems
Call Recording Systems
Voice Mail Message
Voice Mail System
Voice Mail Software

Website Information
Clinical IVR Solutions
Hosted IVR
IVR Hosting
IVRS
IVR Software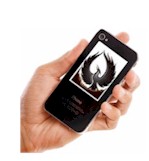 IVR Solutions
This section of our technical library presents information and documentation relating to Clinical IVR and custom IVR software and products. Business phone systems and toll free answering systems (generally 800 numbers and their equivalent) are very popular for service and sales organizations, allowing customers and prospects to call your organization anywhere in the country. The PACER and WIZARD IVR System is just one of many DSC call center phone system features..

What is IVR Software?. An Interactive Voice Response (IVR) processes inbound phone calls, plays recorded messages including information extracted from databases and the internet, and potentially routes calls to either inhouse service agents or transfers the caller to an outside extension.

Contact DSC today. to learn more about our IVR services and IVR application development software. <! Main Body of Tech Library Section>



Optimizing the Supply Chain Through Trial Simulation
Page 5



By: Damian McEntegart, Nikki Dowlman, Martin Lang, Graham Nicholls
Stephen Bacon, Jeremy Star, Bill Byrom

Applied Clinical Trials

Simulation tools empower sponsors to confidently choose the best drug supply strategies in IVR Trials.

In addition to differences in the trigger and stock level parameters, strategy A employed a longer prediction window than the other two strategies. Using strategy A, when a re-supply requirement is identified, the algorithm looks ahead for 56 days to account for any additional predicted re-supply visits that are scheduled to occur. With strategies B and C, the pre-diction window was 28 days.

For each strategy, the 1,000 simulations were performed and summary metrics were calculated to measure the total medication requirement, number of shipments, as well as whether sites without inventories were able to accommodate dispensation requirements. These results are presented in Table 3.

As indicated in the table, strategy A is low risk, having no observed instances of medication shortage at site. However, the downside of this approach is that more medication is required in the supply chain to eliminate this risk-20% and 24% more than that required by strategies B and C, respectively. Strategy B may be optimal as it enables the study supplies to be managed with less overall medication and only a small possibility of a site inventory shortage.

When performed in reality, this information could then be used as a basis for the packaging campaign.
Discussion
Simulation models have been used in many other areas of clinical trials,5 but to our knowledge this is the first simulation to cover a typical clinical trial's complex distribution system. Hamilton9 describes a previous application where subjects were randomized to receive only one dispensation of four possible treatments. Thus, only the subject characteristics and randomization process were simulated in conjunction with a very simple re-supply system. Nevertheless, this simple exercise demonstrated the value of simulation as well as the tradeoffs between different supply strategies. Building a model to simulate the clinical trial supply chain as controlled by IVR is a way to not only refine the parameters for any given study, but also to better understand the mechanisms by which IVR controls the supply chain, allowing for further developments in the underlying algorithms.

Central computer-controlled supply chain systems are not exclusively delivered using IVR. The telephone helps provide a commonly available and simple-to-use interface to the computer, which enables simple and rapid communication. Another approach uses the Internet as the interface between end-user and computer.10 Visual display of information can be valuable when reviewing the contents of shipments containing many packs. Fax systems have also been used employing OCR technology to read inputs directly from site faxes. However, these systems have limitations, as transactions can be slowed, delayed, or even fail altogether, which impacts on the effectiveness of the solution.
Conclusions
With the drive to get drugs to market faster, sponsor companies are continually evaluating how they run clinical trials to introduce more efficiencies. In relation to clinical trial material, this often means less drug is available over a more sophisticated supply chain with increasingly complicated logistics, resulting in more points for potential failure. More companies are turning to IVR as a possible solution to this problem, with a limited understanding of the potential benefits. Modeling the IVR process enables researchers to understand how much medication is likely to be required by a forthcoming study when managed by IVR.

Some sponsor companies are considering the supply chain design and the use of IVR very early in the planning stage. Helping to design the study protocol and define suitable subject visits and medication supply pack sizes would aid in utilizing either expensive or scarce material.

This approach is still novel within the industry. After a number of test cases to evaluate the output, a few companies are now using this solution extensively in the planning and conduct of their clinical trials. Other sponsor companies are using simulations tactically on an individual study basis.

With this in mind, the types of clinical trials that might particularly benefit from this approach may include the following:
Where medication is expensive
Where medication is scarce
Where there are planned subsequent production runs
Where medication supplies are pooled across concurrent studies
Where there is an expiry issue
Where studies contain complex stratifications
Where there are planned or possible study changes.
---




Page [1] [2] [3] [4] [5] [6] Next Page

<! End of Main Tech Library Page>


---