Information
IVRS Software & Services
IVR Customer Satisfaction Surveys
IVR Hosting
IVR Solutions
IVR Service
IVR
IVR Systems
IVR Design
Telemarketing Services
Toll Free Services
Telephone Answering Service
800 Number Services
Voice Messaging Systems
Call Recording Systems
Voice Mail Message
Voice Mail System
Voice Mail Software
Inbound Call Center Services

Website Information
IVRS
IVR Software
Hosted IVR
IVR Hosting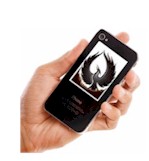 IVR Solutions
This section of our technical library presents information and documentation relating to IVR Development and custom IVR software and products. Business phone systems and toll free answering systems (generally 800 numbers and their equivalent) are very popular for service and sales organizations, allowing customers and prospects to call your organization anywhere in the country. The PACER and WIZARD IVR System is just one of many DSC call center phone system features..

What is Interactive Voice Response?. An Interactive Voice Response (IVR) processes inbound phone calls, plays recorded messages including information extracted from databases and the internet, and potentially routes calls to either inhouse service agents or transfers the caller to an outside extension.

Contact DSC today. to learn more about our IVR services and IVR application development software.


---

<! Main Body of Tech Library Section>
12 Ways to Boost Productivity
---


The following is an extract from the article "12 Ways to Boost Productivity" by Coreen Bailor from CRM Magazine:


1. Give Employees More Than a Paycheck
Providing incentives has been a mainstay of boosting agent productivity, but today contact centers are finding new ways to reinvent this classic strategy. Take the Scotts Company, for example. The lawn-and-garden products firm creates a real-time, ongoing incentive by delivering online reports that allow its customer service representatives (CSRs) to see how well they are doing in comparison to their coworkers. "If we present this information to them, the vast majority want to do better," says Ed Billmaier, director of consumer services. "It's a natural incentive we found to get them motivated to say, 'Here's where I am. Look how much better everybody else is doing.'" And they take action to boost their own performance.

Using a fun twist on a more standard motivational tool, ClientLogic's Port Arthur, TX, facility started a contract this past April with a drink and snack machine vendor to receive "vendor bucks," replicated dollar bills used specifically for the machines. "I get [$200 to $300 worth] every month," says Roger Shilow, site director of the Port Arthur location. "I can use them for spot recognition awards, so when we have specific calls that we've listened to or specific behaviors that we want people to duplicate, we can recognize people on the spot by handing out vendor bucks." Since implementing this low-cost incentives program, the facility has reduced its turnover 49 percent over the same time period last year.
2. Provide Better eSupport Channels to Promote Self-Service
Self-service. The strategy can put a smile on the face of any contact center manager striving to boost productivity by diverting customer interactions away from live agents. "One of the primary call center productivity initiatives has been to give callers clear choices to use other channels to obtain their answers," says Jon Anton, Ph.D., director of benchmark research at Purdue University's Center for Customer-Driven Quality. Channels like Web self-service, email, interactive voice response systems (IVRs), and Web chat. "There are many times when a customer does not need to talk 'live' to an agent," Anton says. "The question is simple, the answer is easily found through self-service, and the customer is happier with the speed and accuracy of these alternative channels."

People's Bank offers self-service via its Web site and voiceover response units (VRUs). "We're very pleased with the service that our VRUs provide in terms of customers being able to get information they want without having to wait in line or go into a cue or go talk to anyone if they don't want to," says Scott Hurlbert, manager of e-business and call center operations. "It has a high rate of being able to answer people's questions straight off the bat."

Judy Nelson, first vice president, Merrill Lynch Global Private Client Services and Technology, says that Merrill Lynch strives to provide clients with a choice of access channels from live associates to an IVR to Web and email. "Self-service has been a prime focus, and service options for clients have grown year over year within these various channels," Nelson says. "Since 2002 close to five percent of associate-assisted volumes have shifted to self-service channels."

Another channel, automated messaging, has also increased productivity at Merrill Lynch, according to Nelson. "Opportunities to provide information up front to clients through prerecorded messaging often answers seasonal [or] event-driven inquiries and eliminates the need to speak to an associate," Nelson says. "In one instance, scripting in our voice response system reduced representative call duration by 75 seconds."

Automated messaging is a great productivity tool for outbound contact, as well. It can help organizations reach a significantly larger number of customers for proactive service than having agents make calls to them. Electric Insurance, a benefit provider to GE employees, uses Envoy's automated messaging as part of its retention initiative. "In the past we utilized two representatives to call out to our customers prior to their renewal period just to touch base with them, see if they had any questions, have that positive touch point," says Lisa Michel, customer service manager. "But what we found was that if we could automate that process and utilize Envoy to make those communications for us, we can get at more customers and it'd be more of an impact to our retention."

Electric Insurance experienced about a 3 to 4 percent improvement in the retention rate of its best customers, so the next step was to focus on those customers "in terms of these proactive communications," Michel says.
3. Identify and Curb Call Sources
One way to help deflect calls to other channels is to monitor calls for commonalities. Better monitoring and tracking systems also allow for better record keeping and routing. Electric Insurance recently developed a contact tracking system, built internally, to allow management to identify the types of calls the company was receiving in its customer service center. "We found that there are three types of calls that drive about 85 percent of our call volume, and from there we will identify process improvement opportunities to drive some of those calls either to the Web or to the IVR," says Jack Schumaker, vice president of call center operations. Since implementing the approach in June 2003, Electric has seen a 15 percent drop in call volume...."


Continued......
---

To view the entire article, please visit www.destinationcrm.com.


---