Directories
Voice Services
Call Services
Phone Services

Voice Directory
Voice Mail Services
Transcription Services
Voice Recording
Voice Recognition
Text To Voice
Voice Over Talent
VOIP Services

Voice Products
Call Center Outsourcing
Voice Mail Service
Voice Mail System
Voice Mail Software
Voice Messaging System
Voice Recording Systems
Voice Broadcast Systems
Text To Speech
VUI Voice User Interface
Voice Broadcasting Software
Voice Over Talent

Voice Services Directory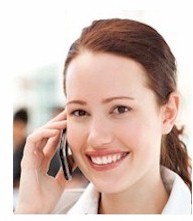 Are you looking for voice products and services?

Database Systems Corp. (DSC) provides call center technology including phone systems and call center software. EasyIVR is our service division providing Interactive Voice Response and Voice Broadcasting phone services.

The following is a list of organizations that according to their website descriptions provide voice products and services that are complementary to our product offerings.

PLEASE NOTE Information presented on this page was provided by each company or found on the website listed with this company. Database Systems Corp. does not warrant the accuracy of this information. For current information, please visit the website listed with each organization.


---
Voice Services Suppliers (Page 2)
Voice Service Organizations (alphabetically)
j2 Global Communications, Inc. - www.j2.com

With your own local jConnect Premier® voicemail number, messages are delivered directly to your email inbox and can be reviewed using our FREE jConnect Messenger® software, or audio software bundled with most computers.



Just The Type - www.justthetype.com

We work hard to understand your expectations… and even harder to exceed them. At Just the Type we realize each customer works differently. We consider the individual needs of each of our clients to develop a transcription solution for the way YOU work. You pay only for the services you receive without the additional costs associated with employees. No more worrying about sick time, vacations, turnover or training.



Konexx - www.konexx.com

Konexx offers affordable recording products that enable you to easily record and save your telephone conversations. We offer solutions for call centers, or individual users that need recording capability at their desk. Each Konexx solution includes the Phone 2 PC interface, connecting your telephone to your sound card, along with the recording software. Phone 2 PC Solutions easily install on an individual PC, or notebook computer.



LumenVox - www.lumenvox.com

LumenVox is a speech recognition company with over a decade of telephony experience. We develop a suite of speech recognition software that includes the Speech Recognition Engine, Speech Platform, Speech Tuner, and Speech Driven Assistant. With this suite of software and our worldwide technology partners, we can design, develop, deploy, maintain and host any speech application. Our revolutionary speech recognition software products have gained industry recognition by winning over 18 awards for innovation, technical excellence, and user's choice.



MacroVoice Networks - www.macrovoice.com

MacroVoice Networks is a leading supplier of business communications solutions, serving customers worldwide for over 20 years. We offer an extensive product line.



Mercom - www.mercom.com

Mercom provides award-winning interaction recording and performance evaluation solutions, scalable to meet the needs of very large to small organizations. With well over 6000 Audiolog and Mercom Interaction products installed in leading call centers, mission-critical public safety and government agencies, utilities, and financial institutions around the world, Mercom has achieved a reputation for excellence through solutions that transform recorded interactions into valuable business insight. We invite you to find out what Mercom can do for you!



Nina Feldman Connections - www.ninafeldman.com

Whether you are looking for voice, interview, meeting, legal or medical transcription; dictation; or a digital transcriptionist Nina Feldman Connections (NFC) will help you find the right match for your transcription need. NFC provides businesses and individuals with skilled professional transcription services. Nina offers her referral and screening service FREE. Referral fees come directly from the independent virtual assistants and local California service providers with no cost to you.



Philips Speech Recognition Systems - www.speechrecognition.philips.com

Philips develops professional speech recognition tools to enable software and IT companies to add speech recognition features to their solutions. Our extensive portfolio of specific recognition vocabularies in more than 20 languages ensures that your computer hangs on your every word.



Production Transcripts - www.productiontranscripts.com

We provide a wide variety of transcription services at some of the lowest and easiest to estimate prices around. Select one of our "Transcription Services" to the left to learn more. (e.g. If you have a one-on-one interview select "One-on-One" to learn pricing and turnaround.)



Rely Services Inc. - www.relyservices.com

Rely offers services like voice transcription for all types of industries that require Transcription Services including medical and legal. HIPPA laws are adhered for all GDI of medical information.

Many times, time and cost does not permit organization to complete their Voice Transcription for these professionals. With the availability of excellent, experienced, skilled English speaking transcriptionists, outsourcing transcription services (be it Medical Transcription, voice transcription or Legal Transcription) to Rely with its Indian facilities is a judicious and wise choice, indeed!

Outsourcing Voice Transcription to India makes sense because of the strategic time difference of 12 hours between India and North America. This makes India as one of the leading offshore voice transcription choice.



RingCentral - www.ringcentral.com

RingCentral's voicemail is combined with dynamic call forwarding and allows you to stay on top of all your calls, business and personal. Work on the go, stay in touch while traveling, effortlessly. Or, screen calls and chose to send them to voicemail or take the call. Messages can be retrieved via toll free or local number, email or the web.



ScanSoft - www.scansoft.com

ScanSoft enables Productivity Without Boundaries through its industry-leading desktop applications, developer toolkits and integrated technologies. Our products instantly convert paper into digital information and enable the use of speech to deliver seamless, hands-free interaction with applications, services and devices.

With over 15 million registered users and leading corporate customers - including Chevron, the Internal Revenue Service, Kodak and Morgan Stanley - ScanSoft's innovative speech and imaging technologies are among the most pervasive in the world.



Segway Communications - www.segwaycommunications.com

Total Call Management is everything that should happen to a phone call, every time someone dials your business telephone number. It's your commitment to courtesy, respect and appreciation of your customers, prospective customers, vendors and your office staff.



Sensory Inc. - www.sensoryinc.com

Sensory, Inc. is a profitable and fast-growing privately held company focused on improving the user interface in consumer electronics through speech technologies. Sensory sells both IC and embedded software solutions. Sensory was founded in 1994 and has received venture capital financing by Norwest Venture Partners, MT Partners, Convergent Capital, Uniden Corp., Mitsubishi Ventures, and Investar Capital.



SmartDoc, Inc. - www.smartdoc.com

Every new client comes with special needs and desires. You want this and need that. And you don't need to explain yourself. Just tell the butler (that's us!) what you need and how you want it done . . . if you don't like the way it's cooked, send it back until it's right! Any questions?



SRV Solutions, Inc. - www.srv.biz

SRV offers state-of-the-art medical transcription service, delivering fast and accurate transcriptions. The transcription service is customized to meet the requirements of each individual client with focus on excellent quality and outstanding service. Our standard turnaround for medical transcription is 24 hours with STAT turnaround of 4 hours. Healthcare professionals have the flexibility to dictate their transcription on our 800-phone system or on a digital handheld recorder. Furthermore, our medical transcription service is backed by industry-wide lowest price guarantee!



Tech-Synergy - www.tech-synergy.com

Tech-Synergy offers high quality and cost-effective Voice Transcription Service which covers varying needs of General Business, Medical, Legal, Universities and Entertainment industry. Our well trained and qualified transcription managers work closely with you to understand all the aspects of your voice transcription needs to provide the best possible transcription solution to you. We convert all kinds of audio and video files to text transcript. We offer fast turnaround times including real-time solutions at very low costs.



Telephonetics - www.telephonetics.co.uk

The Telephonetics ContactPortal® allows an organisation to route calls to the desired destination by spoken voice. An individual can control if, when, where and from whom they wish to receive calls.



Trio Systems LLC - www.soniclear.com

Trio Systems LLC is a pioneer in web development tools and software development components . Established in 1978, Trio Systems has been involved in creating software for a wide variety of applications and development platforms.



True Data Technology - www.truedataonline.com

TeleFlow® CallCapture is the only way to go if you are looking for a feature rich solution for call recording and quality assurance.

TeleFlow® CallCapture is a fully featured call recording/logging solution that uses Ai-Logix voice processing hardware to tap into nearly any type of phone line between your company and the phone company or your users' desk phones and your phone system. Calls can then be selectively or fully recorded to compressed WAV files on the hard drive of the logging server.



TWAcomm.com - www.twacomm.com

TWAcomm.com, Inc. is a leading provider of phone systems. We specialize in business phones and business phone systems for small to large companies; with phone systems for any application. All orders, small or large, are welcomed with no minimum order requirements.



TypeTypeType - www.typetypetype.com

We are a transcription service provider that specialize in the legal, insurance, technical and social fields. We transcribe books, interviews, manuscripts, radio broadcasts, reports, seminars, speeches, statements and anything you can record on micro tape, cassette, or VHS.



Vangard Voice Systems - www.vangardvoice.com

Vangard Voice Systems enables speech as the natural, most effective way to enter information into real time databases, forms and dynamic, interactive applications by empowering PDAs, desktops, laptops or tablets with the critical technology currently missing from standard voice offerings.

With our solutions, you can focus on your application and business, not on developing speech.



Versadial Solutions - www.versadial.com

Telephone and voice recording kits allow you to build your own voice logger system by installing and configuring on any commercially available PC. All kits provide the same power and functionality as our factory assembled systems and include our Versadial Voice recording software VSLogger and UNLIMITED licenses of VSClient TCP/IP Remote Access.



Voice Print - www.voiceprintonline.com

No matter what happens, Voice Print's Activ! Voice digital recording system keeps on recording - full time, all the time. Built for fault-tolerance, the rugged Activ! Voice platform comes standard with three (3) fans, four (4) power supplies, two (2) network cards, and dual (2) RAID1 hard drives – all redundant and hot-swappable – with the option to upgrade our standard RAID 1 configuration to RAID 5 or RAID 10. Because they are redundant, if one fails, the others keep the system running. Hot-swappable means you can pull out and replace a failed component while your voice logger continues recording!



VoiceGate Corporation - www.voice-recorder.com

VoiceGate's Intelligent Linetap Solutions improves communications, limits corporate liability, while at the same time increasing customer satisfaction and retention levels.

VoiceGate offers a whole suite of voice processing products and custom tailored solutions to the international marketplace?



VoiceLog LLC. - www.voicelog.com

VoiceLog offers a totally unique approach to call logging and continuous call recording services for the call center. Unlike traditional vendors who focus on selling you hardware and software, VoiceLog offers call recording on a "service bureau" or ASP (application service provider) basis.



VoiceSignal - www.voicesignal.com

VoiceSignal develops state-of-the-art small footprint, speech solutions for wireless mobile devices. All VoiceSignal applications are designed to address the ease-of-use problem that confronts the mobile user as mobile handsets become smaller and more complex. VoiceSignal's solutions are cost effective, fast, accurate, noise robust, flexible, easy to use, easy to integrate and provide value for the user, the manufacturer and the operator.



VoiceTranscription - www.dbic.net

Voice recognition has emerged as the new standard for legal and medical transcription. The current release of speech recognition technology produces attractive savings -- from $6,000 to over $30,000 per year -- for each physician or attorney dictating to a manual transcriptionist. Multiplied by the number of professionals in your firm, it's easy to see a truly remarkable improvement in your bottom line.



World Wide Dictation - www.worldwidedictation.com

World Wide Dictation Service provides a full end to end solutions for all of your dictation and transcription needs.

Specializing in over 40 years of Medical Transcription, World Wide Dictation is one of the largest full servoice transcription businesses in the United States today. With over 180 medical transcriptionists, 60 legal transcriptionists and 20 editors World Wide will produce accurate documents every time and on time.



XoVox Communications Ltd - www.xovoxcommunications.com

XoVox Communications Ltd is a private company specialising in the development and deployment of speech and voice solutions.

Its specialist expertise is to take leading edge speech recognition technology and enable its seamless usage in the professional sector by using in-house developed contexts and data sets to create solutions for specific markets such as the police force, legal and medical markets.



---
Page [1] [2] [3] Next
---
Product Information
Contact Database to learn more about our voice products including our interactive voice response and voice broadcasting services.