Directories
Voice Services
Call Services
Phone Services

Voice Directory
Voice Mail Services
Transcription Services
Voice Recording
Voice Recognition
Text To Voice
Voice Over Talent
VOIP Services

Voice Products
Call Center Outsourcing
Voice Mail Service
Voice Mail System
Voice Mail Software
Voice Messaging System
Voice Recording Systems
Voice Broadcast Systems
Text To Speech
VUI Voice User Interface
Voice Broadcasting Software
Voice Over Talent

Voice Services Directory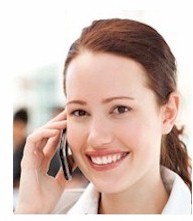 Are you looking for voice products and services?

Database Systems Corp. (DSC) provides call center technology including phone systems and call center software. EasyIVR is our service division providing Interactive Voice Response and Voice Broadcasting phone services.

The following is a list of organizations that according to their website descriptions provide voice products and services that are complementary to our product offerings.

PLEASE NOTE Information presented on this page was provided by each company or found on the website listed with this company. Database Systems Corp. does not warrant the accuracy of this information. For current information, please visit the website listed with each organization.


---
Voice Services Suppliers (Page 3)
Voice Service Organizations (alphabetically)
TypeTypeType - www.typetypetype.com

We are a transcription service provider that specialize in the legal, insurance, technical and social fields. We transcribe books, interviews, manuscripts, radio broadcasts, reports, seminars, speeches, statements and anything you can record on micro tape, cassette, or VHS.



VoiceTranscription - www.dbic.net

Voice recognition has emerged as the new standard for legal and medical transcription. The current release of speech recognition technology produces attractive savings -- from $6,000 to over $30,000 per year -- for each physician or attorney dictating to a manual transcriptionist. Multiplied by the number of professionals in your firm, it's easy to see a truly remarkable improvement in your bottom line.



World Wide Dictation - www.worldwidedictation.com

World Wide Dictation Service provides a full end to end solutions for all of your dictation and transcription needs.

Specializing in over 40 years of Medical Transcription, World Wide Dictation is one of the largest full servoice transcription businesses in the United States today. With over 180 medical transcriptionists, 60 legal transcriptionists and 20 editors World Wide will produce accurate documents every time and on time.



---
Page [1] [2] [3] Previous
---
Product Information
Contact Database to learn more about our voice products including our interactive voice response and voice broadcasting services.