Information
Virtual ACD Systems
Answering System
IVRS Software & Services
Outbound Telemarketing Services
800 Answering Service
Toll Free Phone Services
Phone Services
Call Answering Services
800 Number Services
Inbound Call Center Services
IVR Hosting

Website Information
IVRS
IVR Software
Hosted IVR
IVR Hosting

<! Main Body of Tech Library Section>

EasyIVR Tech Library



Telephone Answering Services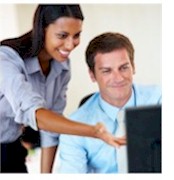 This section of our technical library presents information and documentation relating to answering service systems and phone answering services. At Database Systems Corp. (DSC), we offer complete inbound call center and outbound automated phone services. Our inbound call center processes phone calls using our interactive voice response (IVR) system that answers calls without an operator.

Organizations looking to reduce costs and to improve customer service can now contract their inbound 800 answering service and outbound voice messaging programs at our automated call center facility. As designers of call answering systems and phone answering service software, DSC is uniquely positioned to manage your call answering service and 800 number service campaigns saving your organization both time and money. Because our phone answering service software was created in-house, we can deliver comprehensive 800 number outsourcing quickly -- providing you with a competitive advantage in the marketplace. From external database access to web integration including XML messaging, DSC can provide very custom phone applications. Plus you will find our 800 phone service to be quite affordable.


Work-From-Home: Answering Service Businesses
---
---
Types of Home-Based Answering Services
Now that you have identified the system and volume of business you are trying to acquire, let us review the types of home–based answering service you can provide.
We have already noted the importance of your phone "personality" as the main key to your success. The better you are at handling people on the phone, the greater the number of services you can offer, from straight message–taking to complete customer service. Your grammar must be sound, your diction easy to understand. To improve in these areas, there are many self–improvement courses available through local community colleges and other learning outlets for a nominal charge.
Businesses have a variety of phone needs, depending on their size and complexity. The phone can save them time and money in communicating with their customers. They may be looking for any of the following services, which you could provide:
Incoming Message Services, both during and after normal business hours;
Complete Answering Service where customers believe they are calling the actual business office;
800 Number Service;
Order Taking Service, where customers call in to order a specific product or service they have seen advertised;
Call Forwarding Service, where the business forwards calls to you only when their personnel leave the office;
Message Delivery Service, where you not only take messages, but you also call people for your business client;
Voice Mailboxes, where you have lines that record messages, but also call people for your business client;
Beeper Service, where you take the call and then page the client via a beeper
Computerized Telemarketing, where you hook up a computer to a standard phone and program it to dial telephone numbers to help a business to prospect for clients or to advertise;
Appointment Setting Service, where you call a list of individuals furnished by a business to set up appointments for the firm's sales people;
Phone Sales, where you are calling on behalf of a business to sell a specific service; and,
Surveys, where you call designated people to obtain answers to an opinion survey.
All of these services are possible via the phone. You do not have to offer every single service, simply the ones you can comfortably perform. The phone skills required differ widely depending on the service. Once you select the services you wish to provide, you can begin looking for clients.
The closer you are to a large metropolitan area, the greater your potential for in­­come in a home–based answering service. However, small towns are also in need of your services. Many of the businesses may be owned and run by a sole proprietor who spends the bulk of the day outside the office and away from the phone. Virtually anyone who works away from his or her business might have need for an answering service. Salespeople, repair services, people on call (like towing services), survey organizations and firms that might use the computer–based automatic dialing system are all potential clients to whom you can offer your phone services.
The phone book, the local newspaper, the small "Pennysaver" type of publications and community bulletin boards are all places where you can find the type of business most likely to be interested in your service. This will give you a solid local list with which to begin your prospecting.
The businesses that can utilize your ability to advertise for them using the phone are substantial, and include:
Retail stores
Credit agencies
Restaurants
Wedding services
Modeling schools
Furniture stores
Employment agencies
Collection agencies
Financial service firms
Hotels
Dance schools
Carpet cleaners
Car washes
Video stores
Travel agencies
Pet services
You will probably start out with a few message service contracts, requiring only a few lines, but you could easily work your way up to dozens of lines and services. Remember to ask your early clients for referrals to others whom they may feel could use your service. Your existing clients are the best source for leads!



<! End of Main Tech Library Page>



---