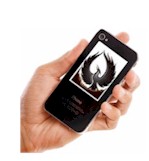 IVR Technology Solutions
EasyIVR is the voice broadcasting and IVR services division of Database Systems Corp.

This section of our technical library presents information and documentation relating to IVR Suppliers and custom IVR software and products. Business phone systems and toll free answering systems (generally 800 numbers and their equivalent) are very popular for service and sales organizations, allowing customers and prospects to call your organization anywhere in the country. The PACER and WIZARD IVR System is just one of many DSC call center phone system features..

Contact DSC today. to learn more about our IVR services and IVR application development software. <! *************************** Main Article ******************************************* !>
IVR and Speech Recognition
EIG's Stringham recommends that voice response systems adapt to callers' difficulties rather than play prompts that say callers are making mistakes.

"There's a preoccupation with trying to interpret speech with absolute certainty," he says.

The order of prompts or menu items matters. Carroll recommends, for instance, that the option of reaching a live agent should always be last because that's what callers expect.

He also advises that when a voice response system presents a list, the items should be on the same subject.

"If you change the topic along the way, they think you're never coming back," says Carroll.
Sweat the Small Stuff
"You can improve speech recognition performance by changing your prompts," says Marie Mateer, director of speech and language processing for BBN Technologies (Cambridge, MA), a subsidiary of Verizon.

Mateer should know. This summer, Verizon conducted an eight-week trial of BBN's BBN Call Director, a speech rec system for routing calls, at its customer service call centers. The carrier found that the initial prompt set the stage for the whole dialogue.

Rather than saying, "How may I direct your call," the prompt asked customers to state the reasons for their calls, and to do so briefly. The prompt helped callers understand what information the speech rec system wanted.

"We tested several different prompts," says Mateer. "Different prompts ended up getting different results."

Many voice response systems don't give callers enough time to respond to menu options. Carroll recalls that by increasing the time the IVR system gave callers to answer prompts from one to three seconds, a client of TouchPoint reduced the percentage of callers who left the IVR system.
Get Customers to Try Out Speech Rec
EIG prefers not to employ professional testers when it evaluates clients' applications on IVR systems. Instead, the firm invites its clients' customers, as well as local church groups or attendees at trade shows, to try out speech rec applications.

EIG, TouchPoint, and the vendors we cover, offer services for assessing which calls best lend themselves to automation through speech rec.

"It's not so much the user as the environment where they're making the call," says Stringham.

BBN's Mateer agrees, adding that the challenges with implementing speech rec are not always about the software. "You need to put as much emphasis on human factors as on the technology," she says.


---
A Host of Options
If you don't have the budget to install a voice response system at your site, don't worry. Leading manufacturers of IVR systems, including Phoenix-based Syntellect and Dallas-based InterVoice-Brite, can host IVR systems for you. In fact, one vendor confided that a client chose hosting before putting in an IVR system on premises.

Besides vendors, there are numerous firms whose expertise is hosting IVR and speech rec systems, such as iBasis, which acquired IVR services company PriceInteractive in February 2001.

Another example is West (Omaha, NE), which is both an outsourcer that employs agents and a provider of IVR services. Agents answer thousands of calls a day. With 55,000 ports of IVR, West can accommodate between five million and six million calls in addition.

"There's a lot of information that is pretty routine among multiple callers," says Jonathan McIntosh, West's senior vice president of operations and technology. Automating the collection of this information before callers reach agents, he explains, does save money, but only if customers first use the voice response system.

Like many speech rec software vendors, West is seeing demand for speech rec among financial and travel companies.

But McIntosh also observes that speech rec can extend beyond vertical industries that have tended to adopt it first. For example, he says he's worked successfully with catalog firms to design automated ordering systems that use speech rec.

That's why McIntosh recommends that when companies roll out speech rec to complement touchtone, that they "plan in advance to communicate to customers what they will experience.

"It's important that it not appear one day as a totally new interface," he says.


---
All Aboard With Speech Rec
In April 2001, nearly 30 years after the first Amtrak train left New York Penn Station for Philadelphia, the rail carrier began a two-and-a-half-month pilot of speech rec for customers who call to verify if trains are running on time.

Amtrak receives 27 million calls per year to its toll-free number, 800-USA-RAIL. Customers can use a voice response system or speak to an agent to find out schedules, look up fares or purchase tickets. Customers can also confirm when trains arrive at or depart from stations, as long as they ask about schedules for the day before, the day after or on the day they're calling. On average, about 10% of calls to the toll-free number are requests for train status.

Jay Lawrence, Amtrak's vice president of customer relationships and revenue, explains that during the pilot, the rail carrier sought to limit the number of calls to the speech rec system while training it to recognize different accents and dialects. Amtrak first availed callers of speech rec from 16 US area codes where pronunciation varies greatly from one region to another, including California, Texas and the Pacific Northwest.

By fall 2001, all callers were able to use speech rec to hear about schedules.

Callers first reach an IVR system when they dial 800-USA-RAIL. They connect with the speech rec system if they select train updates.

The speech rec system prompts callers to indicate if they need the status of arrivals or departures. The system tells callers to say the names of the stations they're asking about and the stations the trains are either leaving from or going to. Callers then say the times they want for arrivals or departures.

The system lets callers know if trains are available at the stations and times they mention, and if so, whether the trains are on time. Callers can also find out the status of arrivals or departures at stations for certain routes by saying the train numbers for the routes.

When we tried out the system, we found that it prompted us if our answers were ambiguous. For example, when we said "Penn Station" or "Newark," the system asked us to say which Penn Station (we could have referred to New York, NY; Newark, NJ; or Baltimore, MD) and which state we meant for Newark (Delaware or New Jersey).

When we mentioned times, the system reminded us if we forgot to say "AM" or "PM."

Unlike touchtone prompts, the speech rec system lets callers ask for clarification if they have problems using the system; they say "help." Callers can say "agent" to speak with an agent.

"Train status was reasonably straightforward," says Lawrence. "It seemed like it was a good place to get our feet wet."


---




Page [1] [2] [3] [4] [5] Next Page

<! **************** End of Main Tech Library Page ******************************** !>


---