Information
Virtual ACD Software
IVR Zip Code Locator
IVR Technology Company
Delivery Confirmation / Verification Service
Answering Systems
Phone Answering Software
Interactive Voice Response System
Inbound Call Center Services
Business Phone Services

Website Information
IVRS
IVR Software
Hosted IVR
IVR Hosting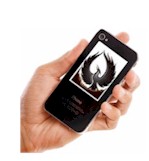 IVR Technology Solutions
This section of our technical library presents information and documentation relating to IVR Suppliers and custom IVR software and products. Business phone systems and toll free answering systems (generally 800 numbers and their equivalent) are very popular for service and sales organizations, allowing customers and prospects to call your organization anywhere in the country. The PACER and WIZARD IVR System is just one of many DSC call center phone system features..

What is Interactive Voice Response?. An Interactive Voice Response (IVR) processes inbound phone calls, plays recorded messages including information extracted from databases and the internet, and potentially routes calls to either inhouse service agents or transfers the caller to an outside extension.

Contact DSC today. to learn more about our IVR services and IVR application development software. <! *************************** Main Article ******************************************* !>
IVR and Speech Recognition
Amtrak chose this speech rec application in part because it requires a simpler vocabulary and collects less information from callers than one that lets callers check fares or make reservations.

Amtrak also faced less risk by allowing callers to verify times rather than offer speech rec for tasks that concerned financial transactions.

"We didn't want to do anything that would affect sales opportunities," says Vince Zagorski, Amtrak's director of call center telephony.

SpeechWorks (Boston, MA) provides Amtrak's speech rec software, which runs on an IVR system from InterVoice-Brite (Dallas, TX). Amtrak upgraded the voice boards on the IVR system to enable it to handle speech rec. An in-house team of developers at Amtrak wrote code to allow SpeechWorks' software to gather information from Amtrak's reservations system, which resides on a mainframe.

Besides these technical modifications, Amtrak made minor adjustments in the way the system communicates with callers.

Some of these changes reflected how callers said the names of certain cities. The rail carrier found it had to enable the system to recognize both halves of cities with hyphenated names, so that callers could request status on trains stopping at Winston-Salem by saying "Winston" or "Salem."

Other changes had to do with how callers addressed the system. Lawrence recalls that customers often responded with phrases like "please" and "thank you." Amtrak added these terms to the system's vocabulary so it would recognize them.

"A significant number of people did not catch on that it was not an agent," he says. "People were very polite to the computer."

Lawrence points out that Amtrak sought to make its speech rec prompts more conversational than those it plays during touchtone menus. For instance, callers who want to know the status of trains hear phrases like "no problem," "OK," "hold on" and "got it" to confirm the system understands what they say before the system checks schedules.

If the usage statistics for automated train status are an indication, Amtrak's pilot of speech rec is a success.

Before the rail carrier introduced speech rec, 42% of callers asked agents about arrival and departure times after they reached the voice response system. Within a week after the pilot started, more than half the callers who dialed the toll-free number for updates, or 52%, relied entirely on the speech rec system without speaking to agents. As of early fall 2001, this percentage had risen to 72%.

By summer 2002, Amtrak plans to allow callers to use the speech rec system to hear fares and reserve tickets on trips along the eastern corridor between Boston and Washington, DC. Callers will be able to use the system to arrange trips with a maximum of one stop each way for up to two passengers. Agents will typically handle reservations with more stops or more passengers.

Zagorski believes that automating tasks like verifying train status makes call center agents at Amtrak more valuable. "They're able to focus on more complex calls where agents are necessary," he says.


---
A Speech Rec Lab
InterVoice-Brite (Dallas, TX), a manufacturer of voice response systems and a developer of software for these systems, also provides a usability testing service.

Although the service is primarily for clients for which InterVoice-Brite designs IVR and speech rec applications, the company also provides the service to businesses that developed their own applications. At press time, more than a dozen clients had used the test lab since InterVoice-Brite introduced the service this summer.

"There's probably very few call centers that get to observe callers in live settings," says Phillip Hunter, InterVoice-Brite's senior manager of speech implementation, adding that usability testing often takes two or three days.

The company recommends that its clients test applications their respective customers use most often, based on utilization reports from the clients' IVR systems. The usability lab is also a place to try out complex applications, like those where customers who are entitled to a high level of service hear more choices in IVR menus or speech rec prompts.

InterVoice-Brite works with a Dallas-area market research firm to locate a group of testers that usually ranges in size between ten and 18 people. The research firm identifies people who have not served as testers within the same year and whose demographics fit in well with a certain application. This summer, for instance, InterVoice-Brite recruited people with active car leases or loans to test an auto finance company's voice response system.

After selecting a group, InterVoice-Brite videotapes testers as they use prototypes of IVR or speech rec applications. Clients can observe testers from behind one-way windows.

"We give callers descriptions of tasks we'd like them to achieve," says Hunter. These tasks tend to be real-world scenarios, like calling a speech rec system and saying an account number to check a balance.

To find out if small changes affect callers' willingness to use voice response systems, InterVoice-Brite sometimes varies prompts between male and female voices, or slightly alters the wording of prompts.

Details make a difference. From the first few tests this summer, Hunter observed that testers often thought prompts were too fast. His theory: because those who record prompts know what they plan to say, they record the words quickly without realizing that callers often hear these prompts for the first time.

Besides reviewing interactions with automated systems, such as how testers respond if they run out of time to answer prompts, InterVoice-Brite also observes what happens if testers transfer from IVR systems to speak with agents.

The company surveys testers after they finish using an application. The questions are often subjective, like whether testers would use the voice response system again to perform the same task or if the voices that say the prompts sound pleasant. InterVoice-Brite also solicits details, such as why testers choose specific words to address a speech rec system.

The testing concludes with a report on how successfully callers used the application, as well as suggestions for improvement.

"It's a functional test rather than a recognition test," explains Ron Owens, InterVoice-Brite's director of speech products.

Hunter adds that InterVoice-Brite's priority, beyond proving the accuracy or efficiency of speech rec systems, is to find out how well applications of speech rec fare in practice.

"We're encouraging customers to concentrate on functional testing first," he says.


---
Evaluating IVR
IVR systems can fail in ways that are not always obvious.

That's what testing company Empirix (Waltham, MA) discovered during its study this summer.

Empirix is a combined spinoff of two companies from test equipment maker Teradyne: Hammer Technologies, a manufacturer of call center testing systems; and RSW Software, a developer of tools for testing Web sites.


---




Page [1] [2] [3] [4] [5] Next Page

<! **************** End of Main Tech Library Page ******************************** !>



---

Contact DSC today. to learn more about our IVR services and IVR application development software.


---