Information
IVR Solutions
IVR Service
IVR
IVR Systems
VUI Voice User Interface
IVR Development Systems
IVR Programming
IVR Design
Interactive Voice Response System
IVR Customer Satisfaction Surveys
Toll Free Services
Telephone Answering Service
800 Number Services
Voice Messaging Systems

Website Information
Voice Recognition IVR
IVRS
IVR Software
Hosted IVR
IVR Hosting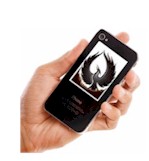 IVR Technology Solutions
This section of our technical library presents information and documentation relating to IVR Companies and custom IVR software and products. Business phone systems and toll free answering systems (generally 800 numbers and their equivalent) are very popular for service and sales organizations, allowing customers and prospects to call your organization anywhere in the country. The PACER and WIZARD IVR System is just one of many DSC call center phone system features..

What is Interactive Voice Response?. An Interactive Voice Response (IVR) processes inbound phone calls, plays recorded messages including information extracted from databases and the internet, and potentially routes calls to either inhouse service agents or transfers the caller to an outside extension.

Contact DSC today. to learn more about our IVR services and IVR application development software. <! *************************** Main Article ******************************************* !>
IVR and Speech Recognition
---


The following is an extract from the article "IVR and Speech Recognition -- A Match Made In Heaven" by Joe Fleischer from www.CallCenterMagazine.com:

"Speech recognition is in. Unlike its much-maligned partner, touchtone, speech rec is considered cutting-edge and fun to use.

But because they both typically reside on an interactive voice response (IVR) system, they ultimately can work together.

If you already purchased an IVR system to enable customers to request information through touchtone menus, you don't have to get rid of it. You can enhance it with speech rec.

"There are advantages to using speech to flatten the menu structure," says Mike Galpin, a product specialist with IVR system manufacturer Syntellect (Phoenix, AZ). The company offers Vista IMR, a voice response system that uses speech recognition software from Nuance (Menlo Park, CA).

Speech rec's usefulness can extend beyond touchtone, such as when you need to head off a sudden onslaught of calls caused by the same problem. Galpin cites the example of one of Syntellect's clients, a utility in the UK that allows a certain number of callers to reach agents to report an outage before a speech rec system kicks in. If the number of calls exceeds that number, or if the utility is already aware of the outage, it directs callers to the speech rec system. The system lets callers say their zip codes to find out how the outage affects them.

Usually, companies use speech rec as an addition to touchtone, although you're likely to hear different opinions about how to introduce it.

Amtrak, for example, did not promote its introduction of speech rec this summer, which it offers to callers who want to confirm schedules. Yet between spring and fall this year, Amtrak reported a 30% increase in the percentage of callers who depended entirely on speech rec to learn if trains were on time (see sidebar).

Some speech rec consultants agree with this approach.

Rex Stringham, president of Enterprise Integration Group (EIG; San Ramon, CA), believes that companies can roll out speech rec most effectively when they let callers use it rather than mailing announcements in advance.

"Most people throw statement stuffers away," he says.

"We found that touchtone and speech rec can co-exist," says Bruce Balentine, EIG's vice president of speech technologies. "Callers have no problem flipping back and forth."

David Brown, partner with TouchPoint Consulting (Woburn, MA), a company that advises companies on deploying IVR and speech rec, demurs. He recommends that companies port a certain percentage of calls to speech rec, but not without informing customers first.

"You certainly would never want to flip the switch," he says.

How companies deploy speech rec varies but the goals are often the same: to analyze how customers currently use touchtone, to point up problems with your voice response system and to figure out how to resolve them.

At the very least, this process translates into having "more visibility into types of calls that are not being completed," says Mike Guillory, vice president of marketing for Philips Speech Processing (Dallas, TX). This subsidiary of Philips offers software for building speech rec applications to help callers navigate directory assistance from phone companies, directories within businesses or their own personal directories on wireless phones.

The roles of touchtone and speech rec extend beyond the phone. For example, there are tools from companies like Huntsville, AL-based FrogJazz that offer software for replicating IVR menus on-line. There are also numerous companies that develop software to allow callers to look up information, which they would otherwise view on-line, by requesting it instead by phone.

In this article, our focus is on how to improve IVR systems through speech rec, as well as how to make both touchtone and speech rec easier for callers to use. Given that call centers assist lots of callers, whether or not they recognize them as customers, we're further restricting this article to speaker-independent speech rec, which emphasizes what callers say rather than who does the speaking.

(Examples of speaker-dependent applications include speaker verification. Nuance, for instance, offers software that can authenticate names as callers say them, so that they don't have to remember account numbers. This software can also identify individual customers, even those with joint accounts who typically provide the same information to your voice response system.)

Just as touchtone doesn't replace live service, speech rec doesn't have to replace touchtone. Agents can refer callers to touchtone menus for routine requests or to prevent callers from remaining in queue. You can provide speech rec for certain automated tasks, like reserving flights, where callers tend to prefer saying their itineraries to figuring out menus.

When you enable live and automated service to work together peacefully, you get the most out of your entire center......"


---

To view the entire article, visit www.CallCenterMagazine.com.


---
Page [1] [2] [3] [4] [5]
---

Contact DSC today. to learn more about our IVR services and IVR application development software.


---