Information
Virtual ACD Software
IVR Zip Code Locator
IVR Technology Company
Delivery Confirmation / Verification Service
Answering Systems
Phone Answering Software
Interactive Voice Response System
Toll Free Services
Telephone Answering Service
800 Number Services
Inbound Call Center Services
Business Phone Services

Website Information
IVRS
IVR Software
Hosted IVR
IVR Hosting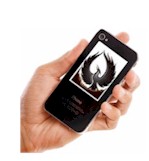 IVR Technology Solutions
This section of our technical library presents information and documentation relating to IVR Suppliers and custom IVR software and products. Business phone systems and toll free answering systems (generally 800 numbers and their equivalent) are very popular for service and sales organizations, allowing customers and prospects to call your organization anywhere in the country. The PACER and WIZARD IVR System is just one of many DSC call center phone system features..

What is Interactive Voice Response?. An Interactive Voice Response (IVR) processes inbound phone calls, plays recorded messages including information extracted from databases and the internet, and potentially routes calls to either inhouse service agents or transfers the caller to an outside extension.

Contact DSC today. to learn more about our IVR services and IVR application development software. <! *************************** Main Article ******************************************* !>
IVR and Speech Recognition
"We've isolated components that used to be inextricably linked before," says Chambers.

There are advantages to using the recognizer and OpenSpeech DialogModules together. When you use both, the recognizer can automatically adapt to different pronunciations of words based on how often callers use your speech rec system.

Pricing for OpenSpeech Recognizer starts at $500 per port and includes OpenSpeech DialogModules for scenarios where callers say digits, phone numbers or answer "yes" or "no" to questions. For $1,100 per port, SpeechWorks provides additional OpenSpeech DialogModules to accommodate dates, times, currencies and natural numbers. More OpenSpeech DialogModules, including those for addresses, stocks and speaker verification, should be available in early 2002.

As of April 2001, Nuance added a new feature to version 7 of its speech rec software. The feature, called Say Anything, can identify a sequence of words in context rather than rely on a list of phrases it memorizes. So your speech rec system can pose open-ended questions and is less dependent on requiring callers to follow dialogues with specific wording.

Nuance's speech rec software starts at $200 per port for tools that recognize "yes," "no," digits and vocabularies up to 20 words. The company offers unlimited vocabularies at a per-port cost of $1,600. In addition, Nuance provides VoiceXML-compliant prepackaged grammars, called SpeechObjects, for recognizing items like zip codes and credit card numbers.

Nuance's new speech rec suite, Nuance 8, should be available in December 2001, but details were not available at press time.
Guaranteed Satisfaction from Speech
The justification for speech rec you're most likely to hear is the same as that for touchtone: It saves your company money in toll charges and agents' time on the phone.

But how do you ensure speech rec gives callers what they need? That can be hard to measure, which is why some vendors guarantee some or all of your money back if a specific percentage of callers don't perform certain actions using your speech rec system.

Syntellect, for instance, does this and sets the percentage with its clients. The agreement applies to clients that use Syntellect's voice response systems on-site or off-site.

Similar agreements are in effect at SpeechWorks, which offers a five-step program that includes a guarantee.

First, SpeechWorks determines which processes are most appropriate for speech rec. Second, the company helps clients identify applications and outlines savings, potential revenue and return on investment they could gain by deploying speech rec applications.

Third, SpeechWorks creates a recording or other mockup to demonstrate what the proposed speech rec application might sound like. SpeechWorks can also build a prototype of the application, but in this case, it charges the cost of the prototype against the project's cost. SpeechWorks also recommends firms, such as systems integrators, that can help its clients upgrade its networks or computers to be ready for speech rec.

The fourth step is a deadline for the project and a guarantee that at least a certain percentage of callers employ speech rec to perform a certain task, like verifying train or flight schedules.

Fifth, SpeechWorks offers ways for clients to encourage callers to use speech rec. Among some examples are mailing pamphlets to customers before they launch speech rec, holding contests to reward callers who frequently rely on speech rec or advising agents to remind customers what speech rec options are available.

Besides making companies confident that speech rec is worth their while, guarantees can also increase the likelihood that companies perceive speech rec as something their customers can use, and not just a "gee whiz" gimmick.

That distinction is necessary. "The attitude toward technology has gone from acceptance to extreme skepticism," says SpeechWorks' Chambers.
Designing Dialogues
The conventional wisdom is that customers prefer to speak with agents than to use touchtone menus. Speech rec can help increase callers' usage of your voice response system. But that depends on how well you design your dialogues.

Here's what to pay attention to as you create prompts and call flows for your voice response system.
Avoid "Press" or "Say"
All the consultants we spoke with advise against prompting callers to press or say digits. These prompts, says EIG's Balentine, are "ostensibly tailored to rotary callers - those who are resistant to IVR in general."

According to EIG's research, companies with "press or say" prompts increase IVR utilization among callers by a mere 1% above touchtone alone.

Balentine suggests shadow prompts, where callers hear speech rec prompts first (as long as they're not digits) and hear alternative touchtone responses immediately after. An example for flight reservations could be "say coach," followed by "or press one."

Balentine also recommends that voice response systems ask customers quick questions that have simple answers, like yes or no. The sooner during a dialogue the system allows a caller to respond, the better.
Identify Directed Dialogues
In situations where you want to predict what callers say, consider offering examples of responses.

"If you're designing for speech, you have to make sense of the different ways people say what they want to do," says Jack Carroll, partner with TouchPoint Consulting.

"With speech, the requirement for user-driven design is much greater," adds Brown of TouchPoint.

Certain applications direct themselves. "The one where it makes the most sense is stock quotes," says Carroll. "You can predict what people are going to say."

Brown and Carroll have found that some companies use speech rec to ask broad questions when customers first reach a voice response system and then offer directed dialogues or touchtone menus after customers give their reasons for calling.

As speech rec advances, applications will likely become less dependent on directed dialogues.

"The history of speech is such that it's evolving from the directed menu approach to 'How can I help you,'" says Ted Bray, senior manager for voice at Edify (Santa Clara, CA), which offers software that lets companies develop applications using prepackaged grammars, including SpeechWorks' DialogModules and Nuance's SpeechObjects.
Make Lists Clearer
IVR vendors and consultants usually give you the same advice. Touchtone works well for lists with three or fewer items, but when you present longer lists to callers, they have a tough time remembering each item.

But what do you do if you already deployed speech rec but you don't have time to restructure dialogues that contain lists? Balentine suggests that you allow callers to select items from lists using phrases like "that one," rather than scolding callers who do not repeat items verbatim. (He makes a similar suggestion in a 1999 book, How to Build a Speech Recognition Application, which he co-authored.)


---




Page [1] [2] [3] [4] [5] Next Page

<! **************** End of Main Tech Library Page ******************************** !>



---

Contact DSC today. to learn more about our IVR services and IVR application development software.


---