Information
Virtual ACD Software
IVR Zip Code Locator
IVR Vendors
Answering Systems
IVR Solutions
IVR Service
IVR
IVR Systems
IVR Development Systems
IVR Programming
IVR Design
Interactive Voice Response System
IVR Customer Satisfaction Surveys
Voice Mail Service
Voice Mail System
Voice Mail Software
Inbound Call Center Services
Business Phone Services
Telemarketing Services
Phone Services

Website Information
Virtual Phone Reps
Speech Technology
IVRS
IVR Software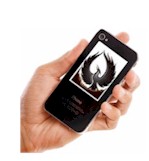 IVR Speech Technology
This section of our technical library presents information and documentation relating to IVR Development and custom IVR software and products. Business phone systems and toll free answering systems (generally 800 numbers and their equivalent) are very popular for service and sales organizations, allowing customers and prospects to call your organization anywhere in the country. The PACER and WIZARD IVR System is just one of many DSC call center phone system features..

What is Interactive Voice Response?. An Interactive Voice Response (IVR) processes inbound phone calls, plays recorded messages including information extracted from databases and the internet, and potentially routes calls to either inhouse service agents or transfers the caller to an outside extension.

Contact DSC today. to learn more about our IVR services and IVR application development software. <! *************************** Main Article ******************************************* !>


---
Speech Recognition Technology
---


The following is an extract from the article entitled "Best practices in voice user interface design" by Lori Zink, HP, October 2004.
Introduction
VoiceXML bridges the gap between the Internet and telephony. It leverages the existing Web infrastructure and enables web developers to build voice-enabled web applications that are accessible by telephone. Users interact with VoiceXML applications via a voice user interface (VUI), similar to the way they interact with traditional web applications via a graphical user interface (GUI). This paper describes some best practices for creating prompts and setting caller expectations for responses. It targets all levels of voice user interface developers.
Best practices
There are many commonalities between designing an effective graphical user interface and a good voice user interface. However, VUI design presents some special challenges. At a simple level, VUIs consist of prompts, for gathering information from callers, and grammars, for verifying caller responses. The following are brief descriptions of best practices for creating good prompts that will elicit the desired user responses..."

To view the entire article, please visit the following website:
http://devresource.hp.com/drc/resources/vx_VUIArticle.jsp.
About the author
Lori Zink is a learning products engineer who writes about technologies and tools for the Adaptive Enterprise. She develops and delivers software training sessions and assists R&D with usability and human factors engineering.

Lori can be reached at lori.zink@hp.com.


---
VUI Voice User Interface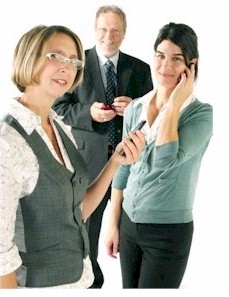 DSC offers a complete voice user interface as part of our interactive voice response IVR systems and services. VUI systems are ideally suited for both small to large organizations. Our IVR solutions support both digital and analog phone lines. Voice recognition enhances our IVR system and enables the interaction of people and automated systems over the phone in a much more flexible and "hands free" way than the only other input mechanism currently available today - the touch phone pad.

Voice recognition creates a VUI ( Voice User Interface ) for the telephone. Text to speech allows information in text form to be conveyed to the telephone user. Phone user verification can confirm the identity of a caller by their voice for secure transactions or to control access to sensitive information.

Business toll free phone numbers are very popular for service and sales organizations, allowing customers and prospects to call your organization anywhere in the country.

Our IVR with Voice User Interface (VUI) processes inbound phone calls, plays recorded messages including information extracted from databases and the internet, and potentially routes calls to either inhouse service agents or transfers the caller to an outside extension based upon voice instructions. IVR VUI enhances our phone system's current robust features of predictive dialing, ACD, and digital call recording.

Contact DSC today. to learn more about our IVR / VUI services and IVR application development software.


---