Information
800 Number Services
Call Recording Systems
Virtual ACD Software
IVR Zip Code Locator
IVR Technology Company
Delivery Confirmation / Verification Service
Answering Systems
Phone Answering Software
Interactive Voice Response System
IVRS
IVR Customer Satisfaction Surveys
Telemarketing Services
IVR Management
Toll Free Services
Telephone Answering Service
Call Routing
Auto Attendant
Voice Messaging Systems
Voice Mail Service
Voice Mail System
Voice Mail Software
Inbound Call Center Services
Business Phone Services

Website Information
Message On Hold
On Hold Messages
Music On Hold
IVRS
IVR Software
Message Services
Hosted IVR
IVR Hosting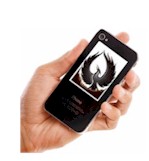 IVR Solutions
This section of our technical library presents information and documentation relating to IVR Development and custom IVR software and products. Business phone systems and toll free answering systems (generally 800 numbers and their equivalent) are very popular for service and sales organizations, allowing customers and prospects to call your organization anywhere in the country. The PACER and WIZARD IVR System is just one of many DSC call center phone system features..

What Is IVR?. An Interactive Voice Response (IVR) processes inbound phone calls, plays recorded messages including information extracted from databases and the internet, and potentially routes calls to either inhouse service agents or transfers the caller to an outside extension.

Contact DSC today. to learn more about our IVR services and IVR application development software.


---

<! *************************** Main Article ******************************************* !>
800 Number Phone Services
---


The following is an extract from the article entitled "More on the case of disappearing 800-number access" by Steve Taylor and Larry Hettick.

"A reader writes:

"As a telecom manager, I am surprised that you would question the need for toll-free access to audio-conferencing. It is most definitely required for our large outsourcing clients and for our company. Our clients are global and so are we. To collaborate with our client, vendors, partners, as well as numerous third-party resources, toll-free access is a must.

"Despite the pundits breathlessly hyping voice and video over IP for conferencing, the fact remains that a lot of conferences need to involve parties who are not connected to your LAN or WAN, but who nevertheless must communicate real-time with you frequently."

We'll interject at this point that the entire discussion started in our newsletter with a discussion of various mechanisms for combining IP-based and PSTN-based conferences. The 800-number issue began as a footnote.

The same reader continued:

"I can see the need diminishing for toll-free or even toll access to audio-conferences. By the way, pricing for audio-conferencing, like pricing for [long distance and toll-free], has come down drastically over the last few years. I would bet that many of the readers are spending far less than 10 cents per minute, for even modest call volumes."

The reader is correct that the cost for 800-number access is rapidly diminishing. In fact, we recently found that one service, FreeConferenceCall.com, offers 800-number access for 9 cents per minute. Thus, the price for a 30-minute call with 50 participants is $135. Is this a sizable chunk of change? Or a rounding error in the petty cash fund? Depends on your perspective.

So why does a company named FreeConferenceCall.com charge at all? It's the 800-number access. And we believe they're banking on the fact that they can sell additional services by offering standard access to conference calling bridges for free...."


---

To view the entire article and others, contact:

Steve Taylor is president of Distributed Networking Associates and publisher/editor-in-chief of Webtorials. For more detailed information on most of the topics discussed in this newsletter, connect to Webtorials, the premier site for Web-based educational presentations, white papers, and market research. Taylor can be reached at mailto:taylor@webtorials.com

Larry Hettick an industry veteran with over 20 years of experience in voice and data. He is currently Vice President for Wireline Solutions at Current Analysis, the leading competitive response solutions company. He can be reached at larry@larryhettick.com

---

Contact DSC today. to learn more about our IVR services and IVR application development software.


---