Information
IVRS Software & Services
IVR Customer Satisfaction Surveys
Telemarketing Services
Toll Free Services
Telephone Answering Service
800 Number Services
Voice Messaging Systems
Call Recording Systems
Voice Mail Message
Voice Mail System
Voice Mail Software
Inbound Call Center Services
IVR Hosting
IVR Solutions
IVR Service
IVR
IVR Systems
IVR Design

Website Information
IVRS
IVR Software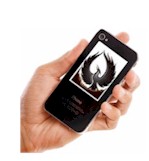 IVR Solutions
This section of our technical library presents information and documentation relating to IVR Development and custom IVR software and products. Business phone systems and toll free answering systems (generally 800 numbers and their equivalent) are very popular for service and sales organizations, allowing customers and prospects to call your organization anywhere in the country. The PACER and WIZARD IVR System is just one of many DSC call center phone system features..

What is IVR Software?. An Interactive Voice Response (IVR) processes inbound phone calls, plays recorded messages including information extracted from databases and the internet, and potentially routes calls to either inhouse service agents or transfers the caller to an outside extension.

Contact DSC today. to learn more about our IVR services and IVR application development software.


---
<! Main Body of Tech Library Section>
IVR and IWR Solutions
---


The following is an extract from the article "IVR and IWR Systems".

"Answering and researching vendor calls can be a time-consuming and often difficult task for the AP department. Whether a vendor is asking "Did you receive my invoice?' or "When can I expect payment?' answering these questions is a necessary part of vendor relations, but it takes an AP employee away from processing payables.

There is an alternative. With Interactive Voice Response (IVR) and Interactive Web Response (IWR) systems, the above questions and many others can be answered without an AP staffer at all.

An IVR system can receive the call, accept the question, access the company's database and provide a caller with the information they are seeking. It can also take information from the caller, convert it to data and input that date to the database.
How IVR works
A typical IVR system uses a server that contains digital signal processing (DSP) hardware to analyze and reproduce voice patterns. The server can be separate from the main system, or a part of the company's legacy system. For a small system, a desktop PC can be used.

The server interfaces with the phone system through a dedicated connection. The type of connection depends on the phone system's physical connections. It can be through a key system, PBX, or any other type of phone switch through analog or digital ports, or even LAN or WAN connections.

Software controls the information flow between the caller and the appropriate server or system. Depending on the software, the interaction can be through touch-tone access or direct speech request. With the speech capability (see below), the vendor can simply say for instance —invoice receipt" (after having already identified themselves) and receive a voice answer as to whether the invoice has been received. The vendor can, in a similar way, find out when it is scheduled to be paid or if a check has already been cut. But a synthesized voice is not the only way in which the information can be provided. Many systems are capable of transmitting the information by fax, Web, or e-mail.

Not once in this process does an AP professional become involved, though IVR does have the capability to direct the caller to a person if their request is very complicated. The information that the caller provides can be sent directly to an agent screen, so the agent can see the data as they answer the call.

The key to this capability is the ability of an IVR system to access external databases. In most medium to large systems there are at least two servers–a telephony server and a host server, although, as noted above, a small system can run on a single server, including a PC.

Typically the telephony server actually functions as two servers–a call server and voice server, although both functions usually run on one CPU. The call server processes the incoming calls and directs them to the appropriate location or function. This may include Computer Telephony Integration (CTI) software, or may reside on a separate server. The voice server provides the voice processing and dual-tone multi-frequency (DTMF, i.e. —touch-tone") input and output required. As noted before, stand-alone equipment is not necessarily required because both functions are software based.

For large systems however, stand-alone equipment that interfaces with the host system is often used.

A second server–the Host Server–generally provides connections to mainframe hosts where the databases reside...."


---