Information
IVRS Software & Services
IVR Customer Satisfaction Surveys
Telemarketing Services
Toll Free Services
Telephone Answering Service
800 Number Services
Voice Messaging Systems
Call Recording Systems
Voice Mail Message
Voice Mail System
Voice Mail Software
Inbound Call Center Services
IVR Hosting
IVR Solutions
IVR Service
IVR
IVR Systems
IVR Development Systems
IVR Programming
IVR Design

Website Information
IVRS
IVR Software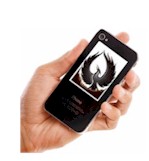 IVR Solutions
This section of our technical library presents information and documentation relating to IVR Development and custom IVR software and products. Business phone systems and toll free answering systems (generally 800 numbers and their equivalent) are very popular for service and sales organizations, allowing customers and prospects to call your organization anywhere in the country. The PACER and WIZARD IVR System is just one of many DSC call center phone system features..

What is Interactive Voice Response?. An Interactive Voice Response (IVR) processes inbound phone calls, plays recorded messages including information extracted from databases and the internet, and potentially routes calls to either inhouse service agents or transfers the caller to an outside extension.

Contact DSC today. to learn more about our IVR services and IVR application development software. <! Main Body of Tech Library Section>
Banks Gain from Self-Service Channels
---


The following is an extract from the article "Banks Gain from Self-Service Channels" by Kelly Shermach from CRM Buyer:

"First Chicago (now Bank One) initiated the trend of charging for face time with a teller in order to encourage the more cost-efficient use of ATMs. Competitors hastily followed suit.

In December 2002, however, the bank dropped this controversial practice, concerned that self-service banking channels would weaken their relationships with retail banking clients and reduce their opportunities for cross-selling.

But it seems those concerns were unfounded.


Different Channels
Research from GartnerG2 reveals that self-service customers talk to bank staff for high-value banking issues more than those who don't use ATMs, online banking, online bill pay and interactive voice response (IVR). Analysts have long known that consumers differentiate their purchase activity across different retail types -- visiting superstores less frequently than drug stores, for instance, thus creating an opportunity for the drug store to compete with the superstore in some categories, such as simple home furnishings.

In a similar way, consumers differentiate how they use banking channels.

"We did fairly detailed survey work around American consumers and their routine functions and value-added functions," David Schehr, author of the GartnerG2 study, told CRM Buyer. Whereas using an ATM or online banking -- for determining whether a check has cleared, getting an account balance or withdrawing cash -- doesn't a relationship make, neither does it a relationship break.
Savvy Customers
Instead, customers use automatic banking service for some simple transactions, then talk to representatives for more complex ones.

"Consumers look to talk to a person [concerning] retirement planning, investments and trusts," Schehr continued. ATMs and IVR obviously can't service those needs, and neither can the Web. These automatic services "don't offer 'how do I plan better for my kids' education' interaction."

Consumers don't consider ATM or Web banking a replacement for teller visits or sit-downs with branch banking representatives. In fact, they view the former channels as time- and cost-efficient, too. Their time is money, just as the bank's is.

With home equity lines of credit and other products for which banks offer online applications, many consumers prefer to visit their branches, said Tom Kelly, Bank One (NYSE: ONE) spokesperson. But while they're in the branch, Bank One branch staff members demonstrate how they can electronically move funds from that credit line into their checking accounts.
Banking on Options
Bank One has found that what makes for the strongest customer relationships is a variety of options. "We try to write a whole menu and let them pick parts of the menu they want," Kelly said.

When customers enter a bank branch, they come ready to start a relationship, rarely to conduct research. Research often happens before the branch visit, usually online.

U.S. Bank works to make sure that once its customers have opened new accounts, they feel comfortable making transactions in many channels. Steve Dale, spokesperson for the bank, told CRM Buyer that segments of its customer base have different comfort levels in banking interactions. Use of self-service channels is less about the particular banking functions the consumer is trying to complete and more about what they are comfortable with......"


---

To view the entire article, please visit www.crmbuyer.com.


---