Information
Virtual ACD Software
IVR Zip Code Locator
IVR Vendors
Answering Systems
IVR Solutions
IVR Service
IVR
IVR Systems
VUI Voice User Interface
IVR Development Systems
IVR Programming
IVR Design
Interactive Voice Response System
IVR Customer Satisfaction Surveys
Voice Mail Service
Voice Mail System
Voice Mail Software
Inbound Call Center Services
Business Phone Services
Telemarketing Services
Phone Services

Website Information
Virtual Phone Reps
Speech Technology
IVRS
IVR Software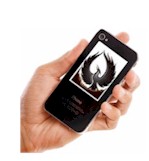 IVR Speech Technology
This section of our technical library presents information and documentation relating to IVR Development and custom IVR software and products. Business phone systems and toll free answering systems (generally 800 numbers and their equivalent) are very popular for service and sales organizations, allowing customers and prospects to call your organization anywhere in the country. The PACER and WIZARD IVR System is just one of many DSC call center phone system features..

What is Interactive Voice Response?. An Interactive Voice Response (IVR) processes inbound phone calls, plays recorded messages including information extracted from databases and the internet, and potentially routes calls to either inhouse service agents or transfers the caller to an outside extension.

Contact DSC today. to learn more about our IVR services and IVR application development software. <! *************************** Main Article ******************************************* !>
The benefits of developing voice are growing louder
Computing reports on how voice-over IP is opening the way to new speech applications

William Knight, Computing 06 Apr 2005

However mature a company's IT, the technology everyone depends on is the telephone. But even traditional voice networking is being revolutionised by the internet.

By 2006, more than two-thirds of the world's top 2,000 companies will have started deploying voice-over IP (VoIP) to the desktop, according to a recent report from Deloitte & Touche.

While cost reduction is the key driver, VoIP also opens the door to improved customer service, more flexible business practices and more sophisticated communications. It is more than an accounting exercise; it lays the foundations for a revolution in the way we work with voice.

IP's reach extends through emerging technologies such as WiFi and WiMax, and broadband offers faster access, but there are still challenges to realising its full potential. Not everyone likes email or is familiar with a keyboard. And people outside IT prefer to use the phone, says Butler Group analyst Richard Edwards.

'IT workers sometimes have a skewed view of the world,' he says.

When voice is converted to data, the quality of communications can be user-selected, and voice calls with the quality of CDs are possible, says Bishop.

'This becomes powerful in conference calls, where it can distinguish voices,' he says. 'You could even have a conference call in stereo, where each participant has a unique location in the audio space.'

And better quality means more reliable voice recognition. Chris Spencer, chief executive of speech application developer Wizzard Software, sees VoIP-based recognition as a significant improvement over standard analogue lines.

'VoIP provides speech recognition engines with the clearest data for processing,' he says. 'Conference calls using VoIP can now be transcribed at a higher accuracy rate than if regular phone lines were used.'

Improved voice-to-text conversion also raises the quality of associated applications, such as voice searching of databases, language translation and context recognition.

Voice analysis software supplier Audentify has created a system that harvests meaning from voice and uses it to find context-related documents. Installed in customer service centres, the system can reduce waiting time and help the agent.

'As a customer asks questions, the system can automatically look up and find the best answers, and pop them on the agent's desktop,' says Audentify managing director Tom Blackie.

The system offers a safety net by listening to conversations and making sure certain topics are covered.

'In some organisations that is extremely important,' says Blackie. 'In financial services, particular statements have to be said in a particular way for regulatory and compliance issues. The system can listen to the call and assess if the right things are being said at the right time.'

David Du Toit, solutions development director at call centre systems provider Datapoint, predicts a future in which businesses will be able to offer a consistent level of service regardless of communications channels.

'VoIP provides the platform for converged communication and virtualised call centre operations,' he says.

But he believes that call centres will require a revolution in standardising customer processes before contacts from the web, voice, email or instant messaging (IM) can be integrated seamlessly.

But Du Toit's vision of consistency doesn't exclude media. 'Cost of service can be reduced through smart use of media collaboration,' he says. 'An example is where self-service could be used to gather specific customer information relating to a service transaction, and an agent completes the high-value part of this transaction.'

But the advantages of voice communications are offset by the potential for exploitation.

Blackie says Audentify's system is already capable of tapping thousands of calls simultaneously, and a similar nationwide system is surely not far behind. As well as knowing where you are and what device you are using, systems will be able to find patterns in conversations cross-referenced to groups or even personality profiles.

Communication can also be formatted according to the preferred device, so voice calls might be transcribed to IM or email as the receiver requires.

But it will become important to respect privacy, says Bishop. 'Communication must be around value interactions and not infringement of privacy,' he says.

Edwards adds: 'I wouldn't want a burglar to know I'm away on holiday but I'd be happy to share that information with my bank, just in case they query a transaction in a hotel in Timbuktu. It needs to evolve to acknowledge and accommodate our different personas.'

Fears aside, VoIP is not just an evolution of the phone call, but a revolution for ancillary applications that have been waiting for usable voice-machine integration.

Spencer thinks the 'killer application' will be accurate speech translation without the tedium of user-training.

'Having conference calls transcribed and in the participants' inbox five minutes after the call is completed will be a huge business,' he says.

He believes this technology will be perfected within five years.

There is also a prospect of real-time language recognition, says Bishop. He is enthusiastic about the potential for the sharing of intellect around the globe, but hopes that VoIP technology will be a force for harmony rather than a highlighter of conflict.

Further in the future, Blackie foresees a single processor as powerful as a human brain, where software will make accurate predictions about what is needed, or what the next question is, almost before the person has spoken.
Case study - Dataforce
When Dataforce staff wanted to check recordings of customer contacts and had to spend hours listening to taped conversations, they realised their technology was incapable of providing the analysis required. It was time to modernise, and they identified the potential of voice to deliver personalised communications.

As a specialist high-tech marketing company, Dataforce offers customer relationship services. In particular, its focus is on assessing the effectiveness of its customers' strategies through the analysis of communications.

Dataforce selected Audentify's real-time voice analytics for an automated system that could reduce time-consuming manual intervention.

By extracting meaning from voice, Audentify's system can index recorded calls automatically, and clusters them by context. Contact centre staff are then able to locate conversations by agent, date, time, client or by campaign.

'The technology takes on most of the workload, which means that we are not doing any extra work to create this detailed archive of contacts across the organisation,' says David Jermyn, contact centre general manager at Dataforce.

Compliance with customer requirements is achieved by tracking transactions in a campaign, analysing key issues, populating 'Frequently Asked Questions' information, measuring script adherence and retrieving calls for evaluation by supervisors.

'With these improvements, agents feel more empowered to do the more value-added up-selling, cross-selling and providing clients with strategic advice,' says Jermyn. <! **************** End of Main Tech Library Page ******************************** !>



---

Contact DSC today. to learn more about our IVR services and IVR application development software.


---