Information
Virtual ACD Software
IVR Zip Code Locator
IVR Vendors
Answering Systems
IVR Solutions
IVR Service
IVR
IVR Systems
VUI Voice User Interface
IVR Development Systems
IVR Programming
IVR Design
Interactive Voice Response System
IVR Customer Satisfaction Surveys
Voice Mail Service
Voice Mail System
Voice Mail Software
Inbound Call Center Services
Business Phone Services
Telemarketing Services
Phone Services

Website Information
Virtual Phone Reps
Speech Technology
IVRS
IVR Software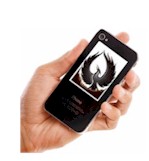 IVR Speech Technology
This section of our technical library presents information and documentation relating to IVR Development and custom IVR software and products. Business phone systems and toll free answering systems (generally 800 numbers and their equivalent) are very popular for service and sales organizations, allowing customers and prospects to call your organization anywhere in the country. The PACER and WIZARD IVR System is just one of many DSC call center phone system features..

What is Interactive Voice Response?. An Interactive Voice Response (IVR) processes inbound phone calls, plays recorded messages including information extracted from databases and the internet, and potentially routes calls to either inhouse service agents or transfers the caller to an outside extension.

Contact DSC today. to learn more about our IVR services and IVR application development software. <! *************************** Main Article ******************************************* !>


---
Speech Recognition Technology
---


The following is a brief extract from the article entitled "Speech Recognition Goes Mainstream" by Kimberly Hill from newsfactor.com.

"Interactive voice response (IVR) systems have gotten a bad rap lately, and rightly so. Often, they are poorly designed, with confusing menus and conflicting hierarchies.

Many customers automatically hit whatever combination of keystrokes is necessary to exit the system as soon as they hear the first prompt.

But voice-based self-service systems remains an important way for companies to offload calls that might otherwise be handled by live agents to a less expensive channel, said Yankee Group's Phil Fersht.

Thus, companies are looking for ways to improve their phone self-service, and voice recognition is enjoying increased popularity. Welcome to the New Era of Customer Contact....."


---

To view the entire article, please contact Kimberly Hill and www.newsfactor.com.


---

Contact DSC today. to learn more about our IVR services and IVR application development software.


---