Information
IVRS Software & Services
IVR Customer Satisfaction Surveys
Telemarketing Services
IVR Provider
IVR Management Products
Toll Free Services
Telephone Answering Service
Call Routing
Auto Attendant
800 Number Services
Voice Messaging Systems
Call Recording Systems
Voice Mail Message
Clinical IVR Systems
Inbound Call Center Services
IVR Hosting
Business Phone Services
IVR Solutions
IVR Service
IVR
IVR Systems
IVR Development Systems
IVR Programming
IVR Design

Website Information
IVRS
IVR Software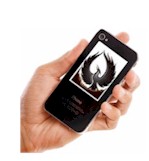 IVR Solutions
This section of our technical library presents information and documentation relating to Clinical IVR Systems and custom IVR software and products. Business phone systems and toll free answering systems (generally 800 numbers and their equivalent) are very popular for service and sales organizations, allowing customers and prospects to call your organization anywhere in the country. The PACER and WIZARD IVR System is just one of many DSC call center phone system features..

What is IVR Software?. An Interactive Voice Response (IVR) processes inbound phone calls, plays recorded messages including information extracted from databases and the internet, and potentially routes calls to either inhouse service agents or transfers the caller to an outside extension.

Contact DSC today. to learn more about our IVR services and IVR application development software. <! Main Body of Tech Library Section>
Electronic clinical trials…coming of age
by Debra Chamra

Picture this - a physician participating in a clinical study is recording a patient's vital statistics and reaction to a trial treatment. The physician picks up a pen and scribbles this information onto a paper chart, which will later be transcribed into a computer database that may or may not be connected to the organization sponsoring the study. You're probably thinking this is a scene from 1980, which would be correct – but what you may not guess, is that it is also a scene from the 21st century!

And it doesn't stop there. Typically, the sponsor of the clinical trial has no access to the data until it has been monitored by a Clinical Research Associate, sent to the central data facility and entered into the database. On average, this process creates a delay of 8 – 12 weeks.

And the process still isn't finished! Once the data is entered into the database, it must be reviewed with data correction requests being issued to the clinical site and their responses reentered and rechecked. Obviously, managing this manual process is an efficiency nightmare that is cumbersome, time consuming, and error prone. This traditional paper-based process adds months, even years, to the clinical development process – resulting in a denial of potentially life-saving therapies to patients and lost revenue to drug manufacturers with each passing day.

Although the opportunities of the technology industry have been beating on the door of the clinical research organization (CRO) industry for years, the clinical trials process remains largely a "throwback to the Stone Age," being relatively slow to exploit the advantages of Web technology. In fact, the clinical trials process is still 85-90% paper-based. But things are changing. With 45% of the overall R&D budget and at least half of the time-to-market consumed by clinical trials, pharmaceutical companies are beginning to focus efforts on accelerating product development through efficiencies in the clinical trial process via the implementation of technology.

Even though it will be a few years before the whole process is streamlined, current examples of new technologies include: electronic data capture, online patient registration and randomization, electronic patient diaries, automated tracking and study management, Interactive Voice Response Systems (IVRS), online training and help for investigator sites, system security, electronic data review and electronic filing of the New Drug Application (NDA). Utilizing such solutions can produce immediate cost and time savings within the R&D process for the CRO.

CROs also have a vested interest in adopting up-to-date processes and infrastructure that anticipate the needs of their pharma customers. Sponsors are beginning to expect their service providers to offer fresh and innovative technologies. NC-based, Quintiles, the world's leading pharmaceutical services organization, has been quoted as saying that a shift is definitely taking place and that sponsors are increasingly interested in what innovative solutions they can offer. Support of this belief can be found not only in the fact that Quintiles is the leader in the electronic clinical trial industry, but also in recent headlines where Quintiles has partnered with etrials to develop a post-approval eClinical platform. Under the proposed agreement, Quintiles and etrials will jointly develop a post-approval data capture and trial management system that will offer sponsors a seamless portal for the review and reporting of critical data throughout the clinical trial process.

And Quintiles is not alone. With the partnering of Phase Forward, a leading provider of integrated data management solutions for clinical trials and drug safety, and Fujitsu, a leading provider of customer-focused IT and communications solutions, Japan is also experiencing significant growth of electronic clinical trials. Phase Forward and Fujitsu are jointly marketing InForm J, which is the Japanese version of Phase Forward's InForm electronic data capture product. The InForm system enables rapid data entry and cleaning through intuitive user interface, extensive data checking, automated query processing, real time access to all clinical and trial data for earlier and ongoing data analysis, scalable Internet-based architecture, high-volume, global clinical trials, and streamlined data collection and query resolution.

With Web technology, pharmaceutical companies can capture clinical trial data in real-time. Electronic clinical trials bypass the queuing and waiting that is inherent with paper-based trials. Data from case report forms are sent electronically to a central database as soon as they are entered. During the data entry process, queries are handled immediately, so that the data is cleaner, earlier.

As with any integration of new technology and business process change, it is important for CROs to address the following issues when moving to electronic clinical trials:
In-house databases

Unlike the traditional, static data repositories, the shift to electronic clinical trials should also include a transition to a transactional database – where data collected from a clinical trial is entered into a database, designed for direct export to analytic tools. In parallel, the data and metadata can be ported, using XML data tagging, into a data warehouse, where it can be mined for valuable insights, combined with other data, and used for operational management of a clinical trial or clinical development program.


Performance and Connectivity

When moving to an etrials process, CROs must consider the availability and capability of the hardware at clinical sites, as well as access to the Internet. Without either, it is highly recommended to not try to implement an electronic clinical trials process.


Bandwidth

The key to the successful use of bandwidth is to design Web applications in a manner that allow efficient and effective performance at investigator sites without hogging the "pipe."


Security

Good security means two things: safeguarding data from theft and guaranteeing the quality of the data. When properly designed and implemented, a Web-based clinical trial management solution can be very secure. Clinical trial applications should be validated and robust and incorporate TP monitoring and SSL encryption for security.


Usability

The traditional culture of the clinical study industry has been one in which people are more comfortable with using the pen over the Web. A key factor that must be considered in the development of any electronic clinical study technology. Usability is the ability to provide applications that are easy to use for diverse groups of people with varying levels of skills and needs. Its success determines how low your total cost of ownership will be – for example, the more difficult an application is to use, the higher the training costs of bringing employees online and the greater the productivity loss. The opposite is also true – the easier a system is to use, the lower the cost of ownership and the greater the benefits achieved.
Increased competition and regulatory demands are powerful forces pushing pharmaceutical companies to speed up their clinical trial processes. Technology solutions for data capture and management are an obvious source for establishing efficiencies in clinical development. Web clinical trials offer a significant step forward in the repair of an aging and increasingly inefficient clinical development process. It's possible that through etrials, the clinical trial "wheel" has been invented and CROs are motoring out of their Stone Age.

Debra Chamra is the Chief Financial Officer for hesketh.com/inc., the region's first User Experience firm specializing in Web technology. Debra holds a MBA with concentrations in Electronic Commerce, Marketing, and Operations and Supply Chain Management from NC State University and a MHA from UNC at Chapel Hill. Company Web site: www.hesketh.com. <! *******************End of Main Tech Library Page ***********************>


---