Information
IVRS Software & Services
IVR Customer Satisfaction Surveys
Telemarketing Services
Toll Free Services
Telephone Answering Service
Call Routing
Auto Attendant
Voice Messaging Systems
Call Recording Systems
Voice Mail Message
Voice Mail System
Voice Mail Software
Inbound Call Center Services
IVR Hosting
IVR Solutions
IVR Service
IVR
IVR Systems
IVR Design

Website Information
IVRS
IVR Software
Hosted IVR
IVR Hosting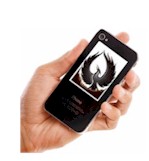 IVR Solutions
EasyIVR is the answering service and voice broadcasting division of Database Systems Corp.

This section of our technical library presents information and documentation relating to IVR Development and custom IVR software and products. The PACER and WIZARD IVR System is just one of many DSC call center phone system features..

What Is IVR?. An Interactive Voice Response (IVR) processes inbound phone calls, plays recorded messages including information extracted from databases and the internet, and potentially routes calls to either inhouse service agents or transfers the caller to an outside extension.

Contact DSC today. to learn more about our IVR services and IVR application development software. <! Main Body of Tech Library Section>
Lost In IVR: The Hidden Costs Of Pushing High-Value Customers Through Self-Service
Page 1
By Lois Brown, Austin Logistics Inc.

"Your call will be answered in the order received." These nine little words could be the most costly words spoken to customers today. Yet, every day this phrase, or some variation, is voiced millions of times to customers who are routed through Interactive Voice Response (IVR) systems. After a decade of widespread IVR technology implementation — primarily in the pursuit of speed and cost savings — the actual message that customers who are lost in long wait queues and endless feedback loops are hearing is, "You don't matter to us."

The result is a costly backlash. "By stressing speed over service, call centers virtually guarantee they'll end up annoying customers instead of helping them," stated a Harvard Business Review report1. Is it any wonder more customers are hanging up, permanently disconnecting their relationships with companies that no longer appear to value their relationships?

Customer relationship termination is only one of the high costs of today's proliferation of one-size-fits-all IVR systems. Not only are companies failing to achieve the low-cost, high-profit rewards they expected, but worse, several strategic profit-generating opportunities are being lost. These business losses include opportunities to deepen customer loyalty, achieve higher agent productivity and increase upselling and cross-selling. These losses are, in fact, the hidden costs of IVR. And very few companies today can continue to afford them.

The profit-damaging impact of today's standard first in-first out IVR is exacerbated even further when you consider your high-value customers. What might be annoying to low-value customers, such as long waits in IVR, could be deadly to high-value customers — and, therefore, lethal to your business. They will be the most intolerant of a disconnected relationship. When their needs aren't met in a timely fashion, they will be the first ones to terminate their relationship with you and find another company that will better meet their needs. Yet they are often kept waiting behind a sea of low-value frequent callers, or they are left alone to close their accounts in self-service without first hearing a retention offer from a qualified agent.

Fortunately, there is now a way to address the hidden costs of IVR: call centers can employ predictive, pre-agent routing technology to manage customer value on every incoming call. This simple yet powerful solution can turn your current IVR system into an intelligent powerhouse that helps build customer satisfaction, expand selling opportunities and optimize agent scheduling — and finally elevate your call center into the profit center you always wanted.

This article will reveal what you may currently be losing in IVR, and it will show how you can use intelligent model-driven predictive technologies to identify who's calling, estimate the caller's future value and evaluate his or her reaction to various levels of treatment — before the caller permanently hangs up on you.
Loyal Relationships With High-Value Customers
The proliferation of self-service technology during the past decade has brought an increase in customer control. Today your customers decide when and how they interact with you. According to a Bearing Point report on call centers and customer service, "the push for self-service in the name of cost savings and expediency over recent years has given customers unprecedented power over the relationship." And they are exercising this power by going elsewhere when they don't like the service they are receiving.

If your customers are only doing business with you at arms-length through your IVR, and the system doesn't quickly deliver the experience they like, your relationship could be permanently damaged. For example, they may become so irritated they will be unreceptive to any future upselling or cross-selling, no matter how good the deals are. They may purchase from one of your competitors without learning that you offer a better product or a better deal. They may complain about you to friends, to family or on the Web. What's more, they may attrite without ever giving you a chance to encourage their loyalty.

A growing number of research studies reveal the extent of this customer relationship problem. For example, the American Management Association found 68 percent of clients stop doing business with a company because of poor service. According to StreetTalk by CQ Research, 20 percent of the general population has stopped using credit cards because of too long of a wait when calling into customer service. For high-income, high-value customers, the loss climbs to 26 percent.

While it's clear that poor customer service negatively impacts your business, it's equally clear that good customer service significantly improves business by deepening customer relationships, building loyalty, reducing silent attrition and churn, helping retain more customers. However, it's not cost-effective for call centers to aim for improving service to all customers; instead, the ideal target to aim for is your high-value customers. These are the people who represent long-term purchasing opportunities, who are potentially the most loyal, who are the most responsive to upselling and who are the most willing to recommend companies to others — when they're happy with the service they receive.

Many call centers are attempting to reinforce these relationships using silver, gold and platinum plus-style programs, special 800 numbers, special agent queues or special promotional offers. But these efforts are not enough. Even in a premium customer queue, the third caller to arrive may be more impatient than the first caller; therefore, his or her future value and loyalty may be much more dependent upon how long he or she waits than the first caller.

To truly support high-value customers, you must proactively drive each high-value inbound caller to the right service level every time he or she calls. This way you can ensure your agents speak with the appropriate customers quickly — including the best cross-sell prospects, those at greatest risk for attrition or those with the highest potential future value. To achieve this goal, you need an intelligent predictive solution that answers several strategic customer questions including:
How long will a caller be willing to wait before hanging up?
How long will a caller wait before taking his or her business to your competitor?
When will an agent connection pay off in future customer revenue?
Who is likely to attrite if you don't take proactive steps?
Which customers will attrite, no matter what you do?
Opportunities To Upsell And Cross-Sell
The second critical opportunity lost in IVR is the chance to upsell and cross-sell to your customers. While your goal may be to complete more calls in self-service, there are times when you can increase revenue by rescuing callers from the IVR and sending them to a sales agent. But not every customer is a candidate. To leverage this lost opportunity, you need a pre-agent routing technology that predicts the answers to critical customer-behavior questions such as:
Who will be the most responsive to a cross-sell offer?
Who will stay a loyal customer if an agent made him or her a cross-sell offer?
Could the same offer be made as effectively in IVR?
Would he or she refuse a cross-sell or accept it and, as a result, become a more loyal customer?
How long will he or she be willing to wait before becoming so irritated he or she is unreceptive to any cross-sell offer?
---
Lois Brown is vice president of marketing at Austin Logistics Inc., headquartered in Austin, Texas. She oversees brand positioning, marketing communications and new product definition for the company's expanding line of call center analytic software and custom modeling services. Austin Logistics helps companies increase the value of customer interactions, simplify operations and help achieve business-specific objectives in the areas of collections, risk management and customer service.
---




Page [1] [2]

<! End of Main Tech Library Page>


---

Contact DSC today. to learn more about our IVR services and IVR application development software.


---