Information
IVRS Software & Services
IVR Customer Satisfaction Surveys
Telemarketing Services
Toll Free Services
Telephone Answering Service
Call Routing
Auto Attendant
Voice Messaging Systems
Call Recording Systems
Voice Mail Message
Voice Mail System
Voice Mail Software
Inbound Call Center Services
IVR Hosting
IVR Solutions
IVR Service
IVR
IVR Systems
IVR Design

Website Information
IVRS
IVR Software
Hosted IVR
IVR Hosting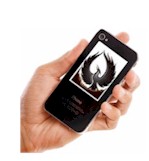 IVR Solutions
EasyIVR is the answering service and voice broadcasting division of Database Systems Corp.

This section of our technical library presents information and documentation relating to IVR Development and custom IVR software and products. The PACER and WIZARD IVR System is just one of many DSC call center phone system features..

What Is IVR?. An Interactive Voice Response (IVR) processes inbound phone calls, plays recorded messages including information extracted from databases and the internet, and potentially routes calls to either inhouse service agents or transfers the caller to an outside extension.

Contact DSC today. to learn more about our IVR services and IVR application development software. <! Main Body of Tech Library Section>
Lost In IVR: The Hidden Costs Of Pushing High-Value Customers Through Self-Service
Page 2
By Lois Brown, Austin Logistics Inc.


Optimized Agent Productivity
The third opportunity lost in IVR is the ability to achieve optimum agent productivity, including leveling agent workloads during peak calling times, fully using your high-cost agent resources and lowering overall costs. The typical solution — hiring more agents to reduce hold times in a FIFO system — is not the answer because low-value callers can still clog your system and keep high-value, wait-intolerant customers waiting. What's needed instead is action-specific modeling to identify exactly the calls on which your scarce agent resources will have the greatest impact. This will enable your agents to spend more time with your most valuable clients.

With an intelligent predictive solution assessing each caller for proactive call routing, each inbound call is given the proper level of service — whether retention agent, sales agent, IVR or callback message. In this way, you can avoid the cost of building up agent resources for peak times. No matter how many or how few agents you have, you will ensure that your high-value, treatment-responsive callers are getting the attention they need to keep them happy and to increase their value.
Intelligent Predictive Actions Lead To Higher Profits
Knowing the future value of customers — including who will and who won't be profitable, as well as who is likely to churn or respond to a marketing offer — and integrating this information into your call center operations is the key to achieving optimum profitability. How can you discover the opportunities currently lost in your IVR system? Here's a powerful four-step process:
Select Your Strategy. Using predictive, model-driven technologies begins by choosing your primary objective: increasing cross-selling and upselling, reducing attrition and resources or a combination.
Employ Action-Specific Models. You need to identify high-value customers and treat them in ways that harvest their maximum value — whether through near-zero wait times, pre-emptive retention offers or appropriate cross-sell offers. Potential value is the key. Action-specific modeling is required to predict how each caller will react to all of the various treatment options you could employ. In this way, you identify the best treatment to maximize the value of each caller.
Deploy In Real-Time. The system must be able to access all necessary databases for customer information in real-time, as each call comes in, and immediately tag each call for proper treatment in three areas:
Service levels: live agent or VRU resolution;
Call routing: agent skill set, retention agent or sales agent; and
Priority ordering: zero/short wait or longer wait when agent capacity is constrained.
The system should also continually monitor agent queue depth, keeping it low for optimum queue management.
Measure Your Success. Your solution needs to collect vital information during the call and then report back to you after the call is completed. It should be able to tell you if the callers, in fact, made a cross-purchase, accepted the retention offer, kept their accounts open, increased their purchase levels or performed the profit-driven action you have set as an objective. These measurements should be hard numbers, such as reduced attrition, increased sales and lower resource costs — not merely soft results such as self-reported satisfaction. In this way, you'll have a highly accurate ROI accounting and a mechanism for continual improvement.
It is clear that to build profits in your call center, your goal cannot be only to complete more calls in self-service. Instead, you need an intelligent way to predict the future behavior of all incoming callers based on how you treat them. And you need a way to drive each call to the right service level every time. The bottom line? When your high-value customers call, make sure that rather than hearing "Your call will be answered in the order received," resulting in them hanging up and thinking you don't care, your intelligent actions, instead, loudly and clearly communicate the one message always critical to superior customer relations: "We value your business."


---
1Arussy, Lior. "Don't Take Calls, Make Contact." Harvard Business Review, January 1, 2002.

Lois Brown is vice president of marketing at Austin Logistics Inc., headquartered in Austin, Texas. She oversees brand positioning, marketing communications and new product definition for the company's expanding line of call center analytic software and custom modeling services. Austin Logistics helps companies increase the value of customer interactions, simplify operations and help achieve business-specific objectives in the areas of collections, risk management and customer service.
---




Page [1] [2]

<! End of Main Tech Library Page>



---

Contact DSC today. to learn more about our IVR services and IVR application development software.


---