Information
Toll Free Services
Telephone Answering Service
800 Number Services
Voice Messaging Systems
Call Recording Systems
Voice Mail Message
Voice Mail System
Voice Mail Software
Inbound Call Center Services
IVR Hosting
IVRS Software & Services
IVR Customer Satisfaction Surveys
Telemarketing Services
Business Phone Services
IVR Solutions
IVR Service
IVR
IVR Systems
IVR Development Systems
IVR Programming
IVR Design

Website Information
IVRS
IVR Software
Hosted IVR
IVR Hosting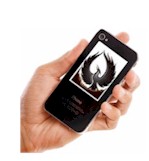 IVR Solutions
This section of our technical library presents information and documentation relating to IVR Development and custom IVR software and products. Business phone systems and toll free answering systems (generally 800 numbers and their equivalent) are very popular for service and sales organizations, allowing customers and prospects to call your organization anywhere in the country. The PACER and WIZARD IVR System is just one of many DSC call center phone system features..

What is Interactive Voice Response?. An Interactive Voice Response (IVR) processes inbound phone calls, plays recorded messages including information extracted from databases and the internet, and potentially routes calls to either inhouse service agents or transfers the caller to an outside extension.

Contact DSC today. to learn more about our IVR services and IVR application development software. <! Main Body of Tech Library Section>
Interactive Voice Response (IVR) Case Study:
Testing Your Telephone-Based e-Commerce Support
Page 2
Published in The Journal of Electronic Commerce, Volume 12, Number 2
We've already given you the punch line: the low-fidelity test performed as well as the high fidelity test. In fact, the researchers recommended "we would not have spent the time and effort to build a high-fidelity prototype" if their only goal was usability testing. (The project did have other goals.) "In fact this is how we currently design IVR systems in practice." To encourage you in future analyses, here are some of the measures that showed group equivalency. First, the experimenters identified 21 problems with the IVR interface. Comparing the two groups, they found no differences in…


types of problems the subjects uncovered – the hi-fi group found 19 problems, the lo-fi found 20.
sensitivity of the tests – the number of subjects locating each problem was about the same for each group
severity of the problems – "eye ball" examination revealed no striking differences in the ability of the lo-fi group to uncover severe problems (both groups uncovered nearly all the problems)

The authors list issues for which a high fidelity prototype can be useful. However, mockups limited to specific questions could serve, as well. A prototype or mockup can test…

intelligibility of the selected voice or speech synthesis
concatenation of prompts by the caller
time to complete menu selections and other performance measures
display characteristics (e.g., font, images, colors)
marketing personnel reactions (they like to see verisimilitude – the real thing!)

Furthermore, investment in a prototype can enhance…

demonstrations for marketing purposes
uncovering specifications that may not otherwise be obvious
review of features and functions for documentation and training design purposes

How to Conduct an IVR Usability Test

Introduction

The following steps and data represent a demonstration project that Human Factors International, Inc. accomplished on an IVR that served a telecommunications firm that we will call Phones-R-Us. Expert review indicated significant potential for user confusion and consequent overload of the CSR staff. Subjects came from a university population – students and staff.

Use the following steps for your tests. Remember the "Wizard of Oz" technique given above – you don't need an operational IVR, although in this test we used one. Here's an overview of how you could present your findings.

IVR Usability Test

Subjects
Tasks
Performance Results
Satisfaction Results
Next Steps

Step 1. Get Subjects

Choose the number of subjects to match the expected probability of finding a given problem. Big problems need fewer subjects. Subtle problems need more subjects. Experience indicates 10-20 subjects would provide insight into the problems that we anticipated. Our intern tested 16 subjects with telephone experience and varied educational background and gender. He used 2 of the sessions to learn to write the subject's comments rapidly and concisely. We used data from the following 14 subjects. Our intern videotaped five of the interviews in case we wanted to demo the process.

If needed, provide training to give your subjects the same expertise your actual users have. (If you expect a specific background, then recruit – and pay – subjects from your user population.) In our case, we only needed experience using a telephone and age enough to qualify for a telephone card. Here's a subject selection summary:

Subjects

14 subjects from a university setting.
Represents cross-section of US population
4 Female (29%)
4 English as a second language (ESL)
Ages 41-50:4; 31-40:1; 21-31:7; 17-20:2
PhD:1; MA:2; BA:4; HS:7
Homogeneous: ESL subjects had similar satisfaction ratings as English (5 NSDs)

Comment During data analysis (see below) we wanted to see if ESL made a difference in how subjects felt about the IVR menu. Therefore, we used a statistical test to check for differences between the average scores on each of the 5 satisfaction ratings (given below). "NSD" means No Significant Difference would be found 19 times out of 20 similar tests (the so-called "95% confidence" rating). We used the t-test for unequal variances found in Microsoft Excel. You don't need such confirmation if your own group of test subjects has no particular differentiating characteristic.

Step 2. Determine the Tasks and Test Script

Based on preliminary expert review, we had specific issues we wanted to test. Were our suspicions correct? What percentage of average users would have difficulty? One of us devised 10 test scenarios to meet these needs. Concrete language and specific instances make the test more valid. If necessary, provide any paper documents that would normally be used, such as a credit card statement

On the next page is our test script, with the task scenarios. The data supervisor read the script to maintain consistency of expectation and motivation among subjects.

Step 3. Collect Performance Data

Our intern spent about an hour with each subject. He recorded the demographic data (indicated above), then administered the test script. He used a speakerphone so that he could hear the IVR prompts. (Remember, if this were a "low-fidelity" test he would have read out the prompts himself.) He asked the subjects to tell him which button they pressed. He made a point to record the button presses in sequence for each test question. He also recorded his observations and useful subject comments for each button press. At the end of each task, he asked them to describe their experience and degree of difficulty.

Note that a subject may have felt they completed the task correctly because they got a CSR – whether by accident or on purpose. In reality, they were scored as fail because they didn't follow the intent of the design. Subjects had no difficulty with the presence of videotape equipment and its operation.
Next

Page [1] [2] [3] [4] [5]
---