Information
Virtual ACD Software
IVR Zip Code Locator
IVR Technology Company
Delivery Confirmation / Verification Service
Answering Systems
Phone Answering Software
IVRS Software & Services
IVR Customer Satisfaction Surveys
Telemarketing Services
Toll Free Services
Telephone Answering Service
Call Routing
Auto Attendant
800 Number Services
Voice Messaging Systems
Call Recording Systems
Voice Mail Message
Voice Mail System
Voice Mail Software
Inbound Call Center Services
IVR Hosting
Business Phone Services

Website Information
IVRS
IVR Software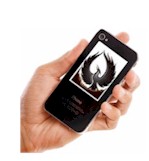 IVR Solutions
This section of our technical library presents information and documentation relating to IVR Development and custom IVR software and products. Business phone systems and toll free answering systems (generally 800 numbers and their equivalent) are very popular for service and sales organizations, allowing customers and prospects to call your organization anywhere in the country. The PACER and WIZARD IVR System is just one of many DSC call center phone system features..

What is IVR Software?. An Interactive Voice Response (IVR) processes inbound phone calls, plays recorded messages including information extracted from databases and the internet, and potentially routes calls to either inhouse service agents or transfers the caller to an outside extension.

Contact DSC today. to learn more about our IVR services and IVR application development software. <! ***************** Main Body of Tech Library Section ****************************>
Self-Service Heals Health Insurers' Ills
Customer self-service strategies enable health care insurers to transform paper and phone communications into more efficient and dynamic interactions.

By Vishal Daga
www.insurancenetworking.com

January 3, 2005 - Health insurers face a difficult dilemma today: Although customers are demanding higher levels of service that are more convenient to access, they are also increasingly sensitive to rising health care costs.

Most health carriers are trying to balance these new demands against operational cuts designed to improve their bottom line-a seemingly impossible task.

Customer self-service is a new approach to this problem that can provide immediate relief. Insurers such as Blue Cross Blue Shield of Minnesota, Humana Inc., Independence Blue Cross and others are using customer self-service to effectively transform inefficient paper and call center processes by moving them online.

A recent survey conducted by Forrester Research Inc. concluded that 50% of employers found health benefits administration to be "cumbersome" and customer service to be poor. Health insurers are similarly dissatisfied as manual paper and phone-based processes are pushing days sales outstanding (DSO) levels as high as 120 days.

Customer self-service empowers customers to quickly and easily view, adjust and pay invoices. These and other online features (such as updating employee rosters, changing coverage levels, disputing charges, recalculating invoices and sorting and filtering charges) remove significant administrative efficiencies and put control in the customers' hands.
The right prescription
Convenience, completeness and control are the attributes benefit administrators expect from their insurance carriers. And forward-thinking managed care payers are finding that the best way to meet these expectations is by letting customers serve themselves on the Web.

A self-service platform must present complete and useful information in context, enable interactive access to the breadth and depth of account details, and provide easy-to-understand, customer-focused capabilities-rather than merely opening internally focused systems to customer access or simply replicating the paper experience online.

Among the factors insurers should consider when evaluating the completeness and long-term viability of a customer self-service platform:
What are your most common call center interactions? Will customers and brokers be able to access and interact with the detailed account data required to resolve these inquiries?
Does the solution integrate the core functions of account management, service management, knowledge management and contact management?
Are there advanced online capabilities such as enrollment, roster management, auditing and reporting, workflows, e-mail notification and personalized presentation and messaging?
How easy is the solution to use? Are there tools available for the customer to get help if they need it?
Will the solution scale to support high volumes of account data and thousands of concurrent users without limiting the extent of data that can be accessed and reviewed.
Is there support for service consistency across channels (e-mail, IVR, assisted care) where appropriate?
A healthier bottom line
Increasingly, both new and existing customers are demanding online access to all their billing and account information. And empowering agents, brokers, and customers with access to key account information is vital to reducing the cost of servicing those customers.

By deploying a comprehensive customer solution, health insurers can:
Increase productivity and efficiency by consolidating data from disparate back-office systems to provide a unified online view of policyholder account, product, policy, service, and commission information.
Decrease customer service costs by deflecting appropriate calls to self-service channels that deliver answers to questions that would normally go through the insurer's contact center.
Reduce print and mailing costs and enhance all communications by Web-enabling agent and policyholder account information.
Streamline remittance processing by reducing manual processing of payments and by minimizing the number of unapplied payments as a result of disputed charges. With customer self-service, the average $55 cost for manual resolution of an invoice dispute can be halved when resolved online.
Enhance profitability by leveraging new channels to cross-sell, up-sell and better educate current customers.
There are also many significant intangible benefits for insurer's implementing a comprehensive self-service solution.

These include: competitive differentiation from advanced online services; increased customer convenience and satisfaction from easy online access to accurate, succinct answers; and a foundation for more stable and profitable customer and partner relationships by enabling a recurring, online dialog.

Billing and customer care remain some of the most important and inefficient customer touch points within the health insurance industry. As a result, they also offer some of the most obvious opportunities for competitive distinction. The challenge is to delight rather than disappoint customers.

For many health insurers, customer self-service is proving the most effective way to achieve this distinction. Vishal Daga is a health care industry solutions executive at edocs, Inc., Natick, Mass. <! *************** End of Main Tech Library Page ******************************** !>


---
---