Information
Alert Reminders
Voice Broadcast System
Voice Mail Broadcasting
Mass Phone Calls
IVRS Software & Services
Outbound Telemarketing Services
Phone Answering Systems
Phone Broadcast | Telephone Broadcasting
Phone Blast
IVR Server Platforms
Message Service and Systems
Toll Free Phone Services
Phone Services
Telecommunications Service
800 Number Phone Services
Call Recording Systems
Voice Broadcast Software
Voice Mail Service
Voice Mail System
Voice Mail Software
Inbound Call Center Services
IVR Hosting
Phone Tree Messaging Service
Opt Out Fax and Call Lists

<! Main Body of Tech Library Section>

Voice Broadcasting Auto Dialers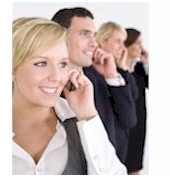 Using our PACER and WIZARD phone systems, we can broadcast voice messages and service announcements to your clients and community. Phone call messages can be automatically generated using our XML Push technology.

Our phone message service can place one call or millions of calls. Pre-recorded messages can be played to either individuals and answering machines or just to individuals. Different messages can be played to an answering machine versus an individual.

Contact DSC today. to learn more about our voice broadcasting service and auto dialer phone systems.



---


<! Start of Main Tech Library Page>
San Leandro High puts parents in the know
'Auto-dialer' will snitch on class-cutters; progress reports will come on the phone By Katy Murphy

SAN LEANDRO — Students adept at intercepting progress reports in the mail might be foiled by San Leandro High School's new plan to keep parents in the loop.

Under a tentative block schedule agreement recently reached by teachers and administrators, teachers this fall will call or e-mail parents as early as two weeks into the semester to let them know if their child is in danger of failing.

And an "auto-dialer" set up at the school last month will snitch on students who skip class.

Students and parents frustrated by communication shortcomings called for such changes in the block schedule system. Many felt the school's traditional four-week progress reports were too little, too late, in a nine-week grading period.

"When your only required communication is a progress report, then it gets a little sticky," said Amy Furtado, San Leandro High's new principal.

The block schedule was implemented at the school during the 1999-2000 school year. While students now take just four classes at a time, instead of six, a class that used to span a year is now squeezed into a semester. And students are now graded every nine weeks instead of every 18.

Furtado said teachers are enthusiastic about the changes, which will likely take place next year.

The modifications and others were agreed to last week by the teachers union and district administrators.

If approved tonight by the San Leandro Board of Education, the fine-tuned block schedule system will be in place through the 2007-08 school year.

Teacher training is another major component of the agreement, which states at least 10 of the school's 16 training sessions next year will be devoted to block scheduling development.

That might be a bit excessive, said Jon Sherr, president of the San Leandro Teachers Association, but it is a positive step.

"A lot of teaching colleges don't prepare young teachers in using block scheduling," he said.

Furtado and Sherr agreed the changes — which include setting up an automated calling system to inform parents when students are absent — would benefit the students and their families.

"We worked hard to reach a compromise, and the teachers were very willing to step up and do what was necessary," Furtado said.

<! End of Main Tech Library Page>


---

What is Interactive Voice Response (IVR) and Voice Broadcasting (VB) and how can it be applied to different ivr applications? Visit our Call Center Outsourcing web pages to learn more about these products and services.


---
Call Reminder Service with Phone Alert Reminders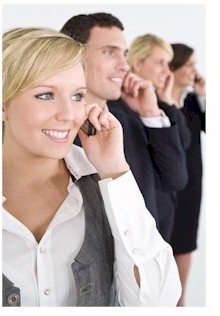 To quickly broadcast your call reminders and alerts, Database Systems Corp. offers a comprehensive phone reminder service. Pre-recorded messages can be played to either answering machines or to individuals informing them of upcoming conventions, community events, doctor or dental appointments, warranty repair notification, civil alerts, or marketing promotions. Different messages can be played to an answering machine versus an individual. Simple to complex scripts can be developed for touchphone response. Calls can be directed to operators that are standing by or can be transferred to outside third parties.

Personalized information from your custom database (such as name, appointment date and time) can be included in call notifications. In some campaigns, you may only want to leave a message if an answering machine is detected. In other campaigns, different messages can be played based upon contact with an answering machine or a person and based upon the time of day. An individual could be given a message with selection options using our interactive touchphone response system. Calls can be routed to a remote company representative or to a group of service agents. Multiple message campaigns can be performed at the same time, each with its own set of business rules. Our call announcement system can conform to your specific requirements.




---


Contact DSC to learn more about our IVR services and IVR software solutions.

---