Information
Alert Reminders
Voice Broadcast System
Voice Mail Broadcasting
Mass Phone Calls
IVRS Software & Services
Outbound Telemarketing Services
Phone Answering Systems
Phone Broadcast | Telephone Broadcasting
Phone Blast
IVR Server Platforms
Message Service and Systems
Toll Free Phone Services
Phone Services
Telecommunications Service
800 Number Phone Services
Call Recording Systems
Voice Broadcast Software
Voice Mail Service
Voice Mail System
Voice Mail Software
Inbound Call Center Services
IVR Hosting
Phone Tree Messaging Service
Opt Out Fax and Call Lists

<! Main Body of Tech Library Section>

Voice Broadcasting Auto Dialers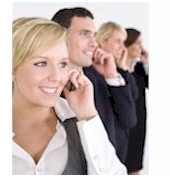 Using our PACER and WIZARD phone systems, we can broadcast voice messages and service announcements to your clients and community. Phone call messages can be automatically generated using our XML Push technology.

Our phone message service can place one call or millions of calls. Pre-recorded messages can be played to either individuals and answering machines or just to individuals. Different messages can be played to an answering machine versus an individual.

Contact DSC today. to learn more about our voice broadcasting service and auto dialer phone systems.


---

<! Start of Main Tech Library Page>
CARE
---


From the Salisbury Post

GRANITE QUARRY
Eljie Moore has good reason to appreciate the services available to help older and handicapped people continue living at home safely. On July 27, Chief Clyde Adams received a call from Lifeline per­sonnel at Rowan Regional Medical Center saying a woman had fallen in her home at 109 S. Walnut St. Adams and Officer Todd Taylor went to her house and opened the door with a key they keep at the Police Department.

They found Moore lying on the floor with minor injuries from a fall. They asked for an ambulance and medical responders from the Granite Quarry Fire Department, who took Moore to Rowan Regional Medical Center, where she was treated and released. Moore said personnel got to her within minutes of her emergency.

Granite Quarry also participates in the Rowan CARE program. As part of that program, Granite Quarry police will begin checking on residents listed with the county CARE program regularly. Officers within the department will make face-to-face contact with the res­idents during the evening hours and the CARE system will call them at a predetermined time in the mornings.

CARE and Lifeline provide separate but complimentary services. Eljie Moore participates in both. Lifeline is a personal emergency response program provided as a community service by Rowan Medical Facilities and Rowan Regional.

Lifeline members wear a small button which they can push any time they need help. Pushing the button signals a unit attached to your telephone, which automatically dials the hospital. When personnel at Rowan Regional's emergency response center receive the signal, they try to reach you by telephone, and if they can't, they send a responder to your home. Lifeline also includes a timer that activates a signal for help if you are unable to reset it on schedule.

In Moore's case, the Granite Quarry Police responded first, followed by ambulance and medical responders from the Granite Quarry Fire Department.

The CARE program is administered by Rowan County's Senior Services Department and the Rowan County Telecommunications Center. The service is for any resident of Rowan County who requests a daily telephone safety check. A recorded message says, "Good Morning. CARE" The expected response is, "Hello. I am fine today." By answering the phone, you let the system know that you are OK. If your telephone is busy or no one answers, the system will call back twice more. If no one an­swers, the computer issues an alert, and dispatchers will get in touch with your emergency contact. The Police agency or Sheriff's Department will keep a key to your home so they can get in if you have an emergency.

Anyone interested in the CARE or Lifeline programs may contact the Rowan Regional Medical Center Lifeline Program, 638-0237; Rowan CARE Program, 636-2344; or Granite Quarry Police Department (residents only), 279-2952.


---


Salisbury Post Editorial
August 5, 2000
"Darts & Laurels"

Laurels to the "Telephone Reassurance" and "Lifeline" programs that help keep tabs on older citizens and the handicapped who want to live independently, but also want to know soneone's regularly checking up on their condition. In the old days, with a less mobile society and more cohesive families, kinfolk and neighbors kept a close eye on each other. While we may lament the passing of those connections, at least modern communications technology can lessen the feeling of isolation, as well as bring help fast in an emergency. And with these two programs, there's still a human voice at the other end of the line, or the reassuring presence of a police officer at the door.

---

What is Interactive Voice Response (IVR) and Voice Broadcasting (VB) and how can it be applied to different ivr applications? Visit our Call Center Outsourcing web pages to learn more about these products and services.


---
Call Reminder Service with Phone Alert Reminders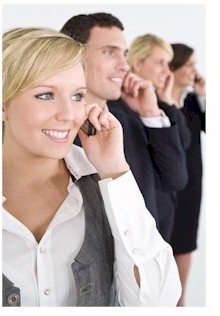 To quickly broadcast your call reminders and alerts, Database Systems Corp. offers a comprehensive phone reminder service. Pre-recorded messages can be played to either answering machines or to individuals informing them of upcoming conventions, community events, doctor or dental appointments, warranty repair notification, civil alerts, or marketing promotions. Different messages can be played to an answering machine versus an individual. Simple to complex scripts can be developed for touchphone response. Calls can be directed to operators that are standing by or can be transferred to outside third parties.

Personalized information from your custom database (such as name, appointment date and time) can be included in call notifications. In some campaigns, you may only want to leave a message if an answering machine is detected. In other campaigns, different messages can be played based upon contact with an answering machine or a person and based upon the time of day. An individual could be given a message with selection options using our interactive touchphone response system. Calls can be routed to a remote company representative or to a group of service agents. Multiple message campaigns can be performed at the same time, each with its own set of business rules. Our call announcement system can conform to your specific requirements.




---


Contact DSC to learn more about our IVR services and IVR software solutions.

---