<! Main Body of Tech Library Section>

Voice Broadcasting Auto Dialers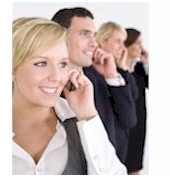 Using our PACER and WIZARD phone systems, we can broadcast voice messages and service announcements to your clients and community. Phone call messages can be automatically generated using our XML Push technology.

Our phone message service can place one call or millions of calls. Pre-recorded messages can be played to either individuals and answering machines or just to individuals. Different messages can be played to an answering machine versus an individual.

Contact DSC today. to learn more about our voice broadcasting service and auto dialer phone systems.


---

<! Start of Main Tech Library Page>
Wilton Police Department
---


CARE
A free service of daily phone calls to check on your safety by the Wilton Police Department.
from: www.wiltonpolice.org

CARE, an expression of concern voiced by a friends and relatives, gives us peace of mind. We know we're not alone, when someone is looking out for our well-being.

But who calls to ask CARE when your loved ones aren't around.

The CARE telephone reassurance program eases the concern of friends and relatives, who may find it difficult to maintain constant reliable contact.
Here's how it works!
"Good morning - RUOK today?" At the same time each morning you will be receiving this free call to check on your well-being.

Your normal response will be a cheerful "hello, yes I am fine". This response tells the automatic system that there is no need for a follow-up contact. (If you have an answering machine, it should be turned off when you expect the daily call, as the system can't tell whether it's really you or your answering machine.)
What happens if you do not answer the phone?
If your telephone line is busy, or there is no answer, the system will call back two more time. If there is still no answer or the line stays busy the information on your data sheet will appear on the screen at the computer center at the Wilton Police Department, and emergency action will begin.
What if your door is locked?
When you become a subscriber to the CARE program you will be asked to identify other key holders who may assist in an emergency situation.
When can you be called?
The CARE calls are made in the morning between 8:00 and 10:00. Then seven (7) days a week you will routinely receive your call at the same time each morning.
Who is eligible?
This free service is available to any resident of Wilton over the age of 60, or to residents who are home bound, the medically disabled - either on a permanent or long term basis regardless of age. The CARE program can be used with other programs in which you are enrolled.
Stopping the service?
If you have to stop the service temporarily, call the Wilton Police Department's Communications Center at 834-6260 and give the appropriate information.

If you have to change the information on your data sheet or want to cancel the program call Captain Robert Crosby at 834-6260.
Program member's!
"I feel so much more secure... Knowing I'm going to get a call every day."

"It takes the fear out of being alone."
If you would like to JOIN!
If you would like to join the CARE telephone reassurance program call Captain Robert Crosby at 834-6260.

---

What is Interactive Voice Response (IVR) and Voice Broadcasting (VB) and how can it be applied to different ivr applications? Visit our Call Center Outsourcing web pages to learn more about these products and services.


---
Call Reminder Service with Phone Alert Reminders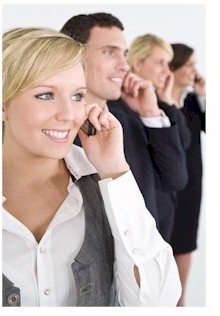 To quickly broadcast your call reminders and alerts, Database Systems Corp. offers a comprehensive phone reminder service. Pre-recorded messages can be played to either answering machines or to individuals informing them of upcoming conventions, community events, doctor or dental appointments, warranty repair notification, civil alerts, or marketing promotions. Different messages can be played to an answering machine versus an individual. Simple to complex scripts can be developed for touchphone response. Calls can be directed to operators that are standing by or can be transferred to outside third parties.

Personalized information from your custom database (such as name, appointment date and time) can be included in call notifications. In some campaigns, you may only want to leave a message if an answering machine is detected. In other campaigns, different messages can be played based upon contact with an answering machine or a person and based upon the time of day. An individual could be given a message with selection options using our interactive touchphone response system. Calls can be routed to a remote company representative or to a group of service agents. Multiple message campaigns can be performed at the same time, each with its own set of business rules. Our call announcement system can conform to your specific requirements.




---


Contact DSC to learn more about our IVR services and IVR software solutions.

---